Hilarious 'Cheerio Challenge' takes over the internet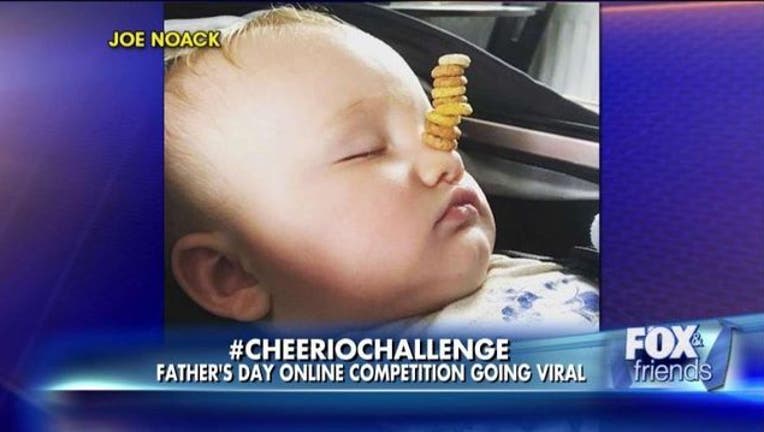 article
Apparently Cheerios are useful even when they aren't used as food.
The "Cheerio Challenge" started late last week on the Life of Dad Facebook page and challenges dads to see how many Cheerios they can stack on their sleeping infants.
The challenge quickly took off with dozens of fathers submitting pictures of their stacking skills to the Life of Dad page.
Here are some of the most impressive #CheerioChallenge submissions.