Mother dead, 2 kids shot in domestic dispute at Katy home; husband surrenders
KATY, Texas - A Katy-area mother is dead and her two children are injured after a shooting Thursday night.
Harris County deputies say they responded to a shooting in progress in the 2700 block of Roaring Oaks Ln. around 8:50 p.m.
Upon arrival, they found a woman, now identified as Valerie Junius, dead from gunshot wounds outside the residence. Her 16-year-old son and 20-year-old daughter were also shot during the incident.
Both children were transported by EMS to a nearby hospital, where they are expected to survive.
MORE FROM CRIME AND PUBLIC SAFETY
Deputies then secured the area and discovered the suspected shooter was barricaded inside the home. That's when hostage negotiators were called to the scene. 
"Our hostage negotiators did an awesome job in talking to the suspect for about 25, 30 minutes," Chief Deputy Edison Toquica said.
The suspect, identified as Lawrence Reed, then surrendered to SWAT. Officials confirmed Reed was Junius' husband.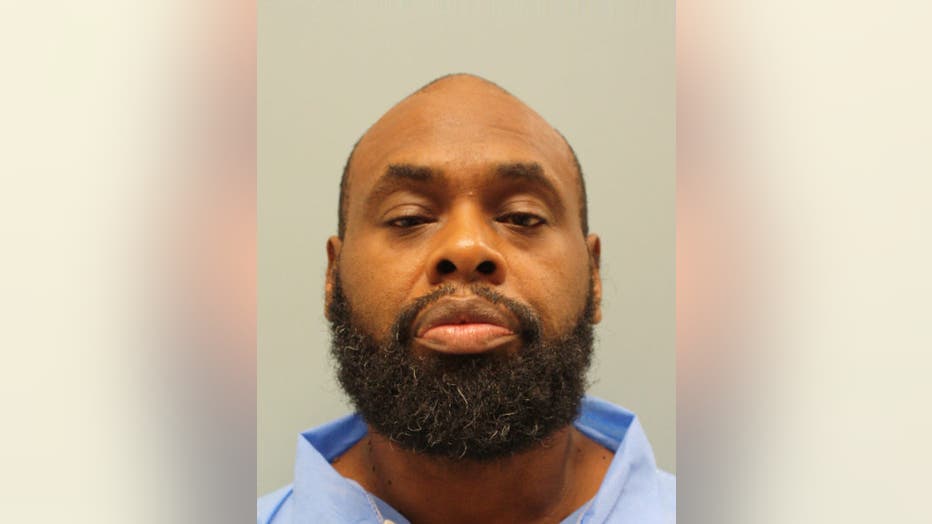 Lawrence Reed is charged with murder and two counts of aggravated assault with a deadly weapon for the shooting on July 29, 2021 that left his wife dead and her two children injured.
SIGN UP FOR FOX 26 HOUSTON EMAIL ALERTS
One neighbor says she was outside her home on the phone when she heard gunshots ring out.
"The kids came running outside when I heard the gunshots the first time and I told my friend I would call her back," said neighbor Candis Jackson. "That's when they started running outside and saying, 'He shot my mom. He shot her.' I called 911 and I heard multiple, more shots go off."
Police say the motive for the shooting appeared to be an ongoing domestic dispute.
Reed was charged with Murder and two counts of Aggravated Assault with a deadly weapon and was booked into the Harris County Jail.