Governor Greg Abbott suggests Tim Tebow as next Cowboys QB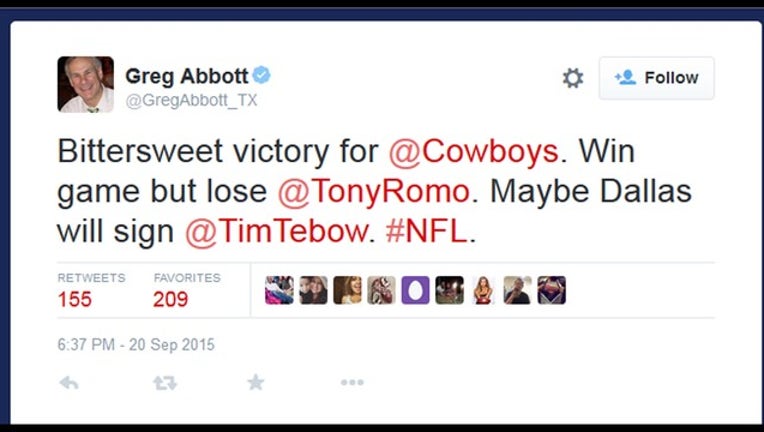 HOUSTON (FOX 26) -   Like it or not, the Dallas Cowboys are one of the most talked about teams in the NFL.  Like it or not, Tim Tebow is one of the NFL's most talked about players even when he's not on a team.  Put the two of them together and you have headlines.
The thought of this came into existence when the Dallas Cowboys starting quarterback Tony Romo went down with an injury against the Eagles. Backup Brandon Weeden finished the game for the Cowboys and didn't look that bad doing it. But, Cowboys fans often look to make a splash and this splash came from Texas Governor Greg Abbott.