Google driverless car evades speeding ticket in Mountain View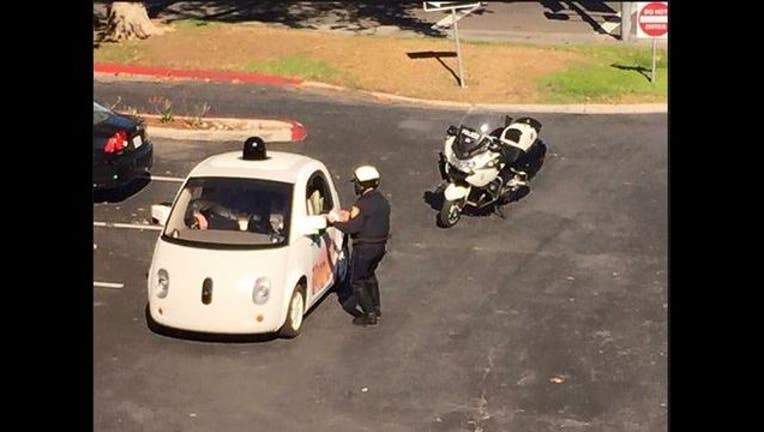 article
MOUNTAIN VIEW, Calif. (KTVU) - Mountain View Police Department pulled over a driverless Google car on Thursday for driving too slow. According to a post on social media by the Google Self-Driving Project, speeds of their prototype vehicles have been capped at 25 mph.
Police said the car was traveling 24 mph in a 35 mph zone as it went eastbound on El Camino Real, near Rengstorff Ave., Thursday afternoon. However, the operators of the driverless vehicle were not given a citation after police pulled the vehicle over and contacted them. According to police, California Vehicle Code permits the driverless cars to operate on roadways that are marked at  or under 35 mph. 
The Google Project playfully gloated about never being ticketed in what they called the, "human equivalent of 90 years of driving experience," since they've logged 1.2 million miles of autonomous driving since the project began.
Mountain View P.D. said they are in regular contact with Google to ensure that their vehicles operate safely within the community.