Get Blue Bell ice cream delivered to your doorstep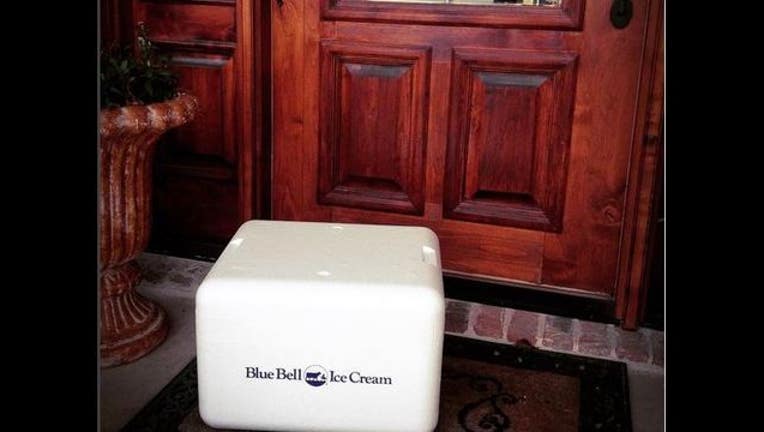 Blue Bell lovers rejoice! The company announced Tuesday that customers can get its famous ice cream delivered right to their doorstep.
In an Instagram post, the company said that they will deliver anywhere in the Continental U.S., with the ice cream packaged neatly with dry ice in a Blue Bell labeled cooler.
For a hefty price of $129 an order, the company will ship 4 gallons of a select group of five flavors; Buttered Pecan, Cookies 'n Cream, Dutch Chocolate, Homemade Vanilla and The Great Divide.
Blue Bell returned to store shelves in the Houston area in late August, and will return to North Texas on November 2.