Garcia endorses Turner in Houston mayoral runoff election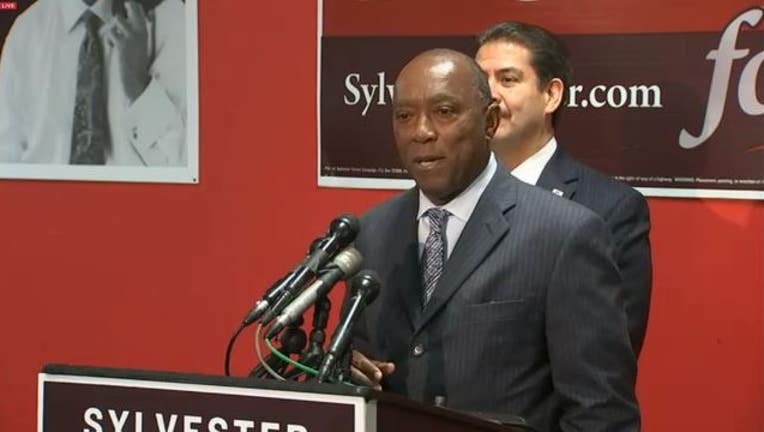 HOUSTON (FOX 26) - Just three days after voters determined that either Sylvester Turner or Bill King will be the next Mayor of Houston, one of the early favorites to be the successor to Annise Parker is showing his support for Turner.
During a news conference on Friday, former Harris County Sheriff Adrian Garcia one of the leading candidates for Mayor of Houston and the former sheriff of Harris County, today endorsed Sylvester Turner for mayor.
"We ran a good race and now it's time to come together - as all Houston - to move our city forward," said Garcia. "I am proud to announce I am signing up to volunteer: knock on doors, make phone calls, for Sylvester Turner for Mayor. In my book that means I am fully endorsing Sylvester Turner and I am asking my long time friends, family, and supporters to do so as well."
"It is a great honor to earn the endorsement of Adrian Garcia, a leader who has dedicated his career to keeping our city safe and making sure that every Houstonian has a chance to get ahead," said Turner. "This election is a choice -- do we take Houston back or move it forward? Do we take Houston back to a time when the fundamentals, like safe communities, strong neighborhood schools and economic opportunity were available only to the privileged few? Or do we move Houston forward by building a city of opportunity that values the service and labor of every Houstonian?"
"Join Adrian Garcia and me," added Turner. "Join all of us as we move our city into the future, together."