Five-year-old diagnosed with Leukemia starts 'Bald Head Challenge'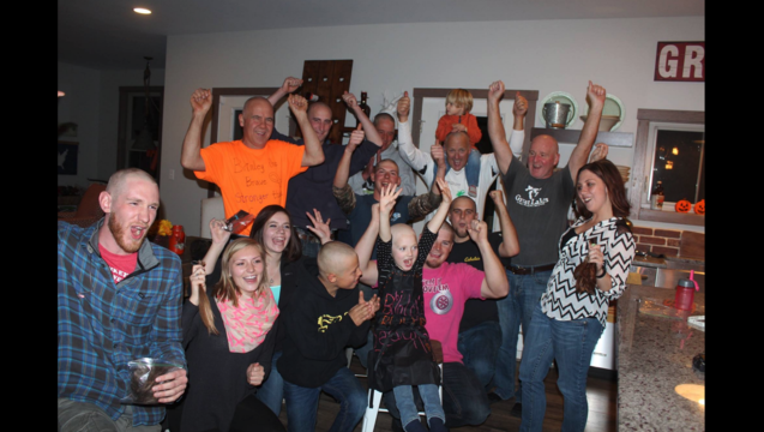 A five-year-old diagnosed with a form of leukemia has started a "Bald Head Challenge," as she offers to give others her cool new look.
Brinley Jungnitsch suffers from acute myeloid leukemia, a cancer of the blood, and is convincing people to shave their heads as a sign of solidarity.
A Facebook page called Brinley the Brave gives updates on the youngster's treatment, as well as the fun she's having shaving heads.
A GoFundMe page has been set up to help offset some of her treatment costs.