Firefighters rescue US, Texas flags from rising flood waters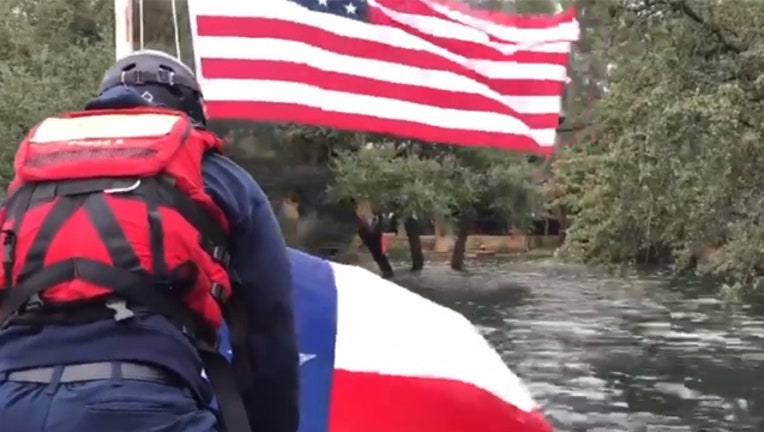 article
Firefighters were able to find and rescue flags from the rising flood waters on Lake Travis. 
The Lake Travis Fire Department had crews out on the lake Thursday to conduct a hazard assessment when the firefighters came across two flags stranded at the top of a flagpole. 
Both a United States flag and a Texas flag were rescued, folded and safely transported to shore.
A video of the flags being carefully handled by a firefighter was shared on social media. The video was shared on Facebook with the caption, "We are your #LTfirefighters. You call, we're there."
WATCH VIDEO OF FLAGS BEING RESCUED HERE
More rain is expected in Texas as the flooding risk continues.
Read Kingsland damage is severe, but state officials promise help is on the way
This week a bridge was destroyed by raging floodwaters along the Llano River, people had to evacuate their homes and others had to be rescued. Lower Colorado River Authority official John Hofmann says, "everybody needs to stay vigilant, we're still in this."