Father attacks daughter's killer in court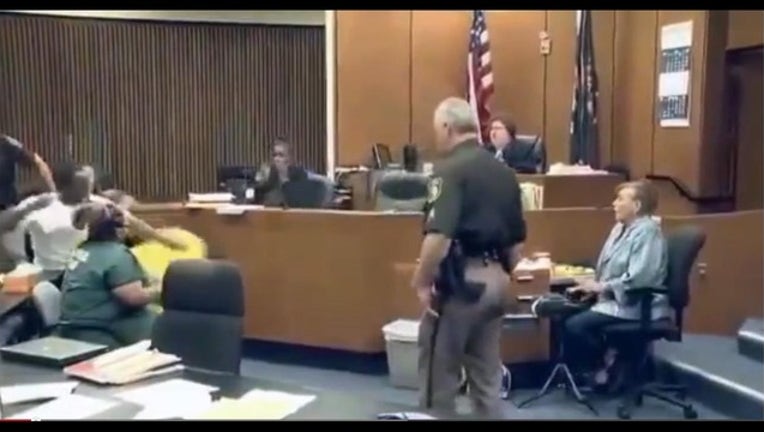 article
Houston - A father in grief attacked  the killer of his 3-year-old daughter. Cameras captured the violent scenes during the sentencing of Jasmine Gordon and her boyfriend Clifford Thomas, who had both been convicted over the death of Jamila Smith.

Jamila's father Dwayne Smith was in court to deliver a victim impact statement - but instead he went for Thomas and punched him in the head.

Officers soon separated the pair.  The convicted killer was sentenced to a minimum of 6 years.