Family of Houston man shot, killed by HPD officer reacts to SOTU address
HOUSTON - The family of Jalen Randle reacted to President Joe Biden's State of the Union address Tuesday night. 
Randle, who was a Houstonian, was shot and killed by a Houston police officer about three seconds after that officer got out of his cruiser. 
PREVIOUS COVERAGE: Houston police release video from deadly shooting of Jalen Randle by officer
Jalen's mother, Tiffany Rachal, and his father, Warren Randle, were hoping for some comfort and reassurance when it comes to police reform.
"They should be arrested immediately, just like normal civilians," said Warren Randle. 
On April 27, 2022, HPD narcotics officer Shane Privette shot and killed 29-year-old Jalen Randle just seconds after he stepped out of his patrol car.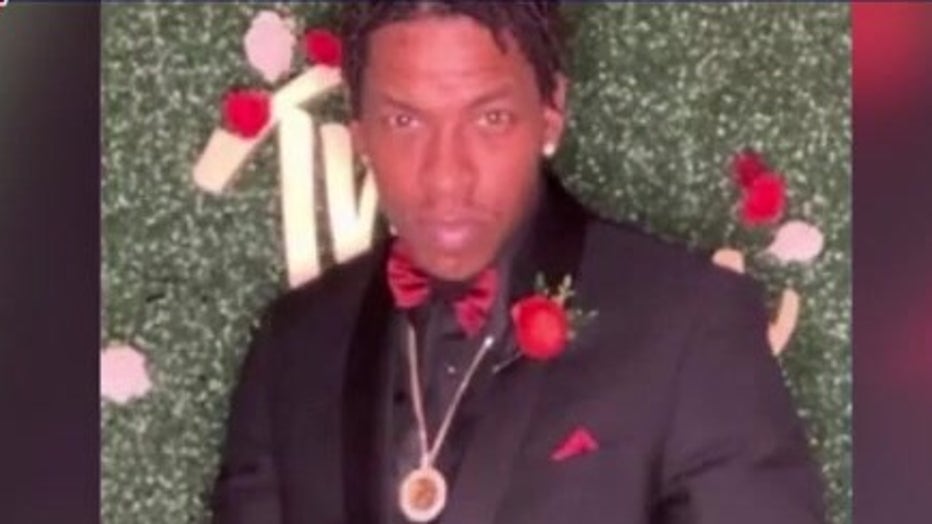 "There's no way in the world he posed a threat in three seconds," Warren Randle said. 
Click here to view the footage released by HPD. Warning: The video is graphic and contains strong language.
It's been nine months and Randle's parents say they still haven't gotten the answers they deserve or seen the accountability they believe is necessary. 
At last check, Officer Privette is still on paid administrative leave. In addition to seeing officer Privette held accountable; Randle's parents say they want to see Congress pass the George Floyd Justice in Policing Act, and they were tuned in to President Biden's State of the Union address looking for some clarity.  
"When police officers or departments violate the public's trust, we must hold them accountable," President Biden said during his address. "We can't turn away, let's do what we know in our hearts we need to do, let's come together and finish the job on police reform, do something." 
PREVIOUS COVERAGE: Jalen Randle's family says HPD bodycam video of son shot to death proves officer should be fired, charged
Randle's parents say while this was a start, and they feel the president was sincere, they just don't see a clear path to real change.
"I think that the president wants a change and wants to make a change, but he's going to need help and support of everyone," said Warren Randle. 
Rachal added, "Nobody has stepped to the plate and said Tiffany do you need psychological help. That's something that needs to be addressed too, and when a parent goes through this, and it's the fault of the police, we need help," she said. 
The killing of Jalen Randle is still waiting to be brought before a grand jury.