'Face' appears in photo of lamppost in Salem, Mass.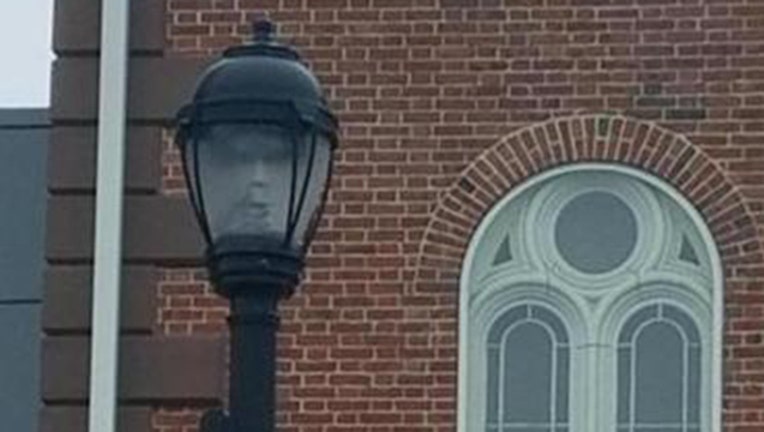 article
NEW YORK (FOX 5 NY) - Now this is eerie. A photo taken by the mayor of Salem, Massachusetts, shows what appears to be a grimacing face trapped inside a glass case at the top of a lamppost.
Mayor Kim Driscoll tweeted the photo on Wednesday.
Salem was the site of the infamous witch trials where people accused of witchcraft were executed in the late 1600s.
It also hosts a large Halloween festival every year.
The photo was taken outside the J. Michael Ruane Judicial Center in Salem, reported the Boston Globe. 
"Definitely. Yes. Doesn't look too happy either. Kind of Voldemort-y" replied one user on Twitter.