Driver crashes into Sugar Land Fire Station #6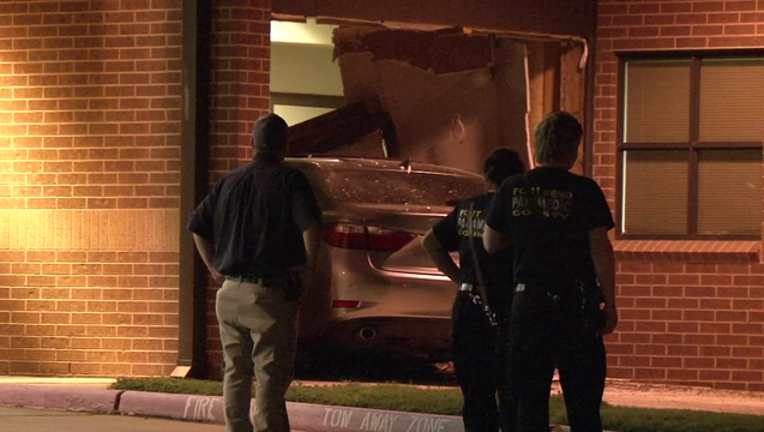 SUGAR LAND, Texas (FOX 26) - Fort Bend County Sugar Land Fire Station #6 needs major repairs after a man lost control of his vehicle and slammed into the station Thursday night.
At around 11 p.m., the man drove into the main room where the firefighters were located. He was unconscious and transported to a nearby hospital in unknown condition.
Three firefighters suffered minor injuries. They were taken to the hospital and later released.
Stay with FOX 26 as we continue to update this story.