Dog wearing a jacket is everyone anxiously awaiting the summer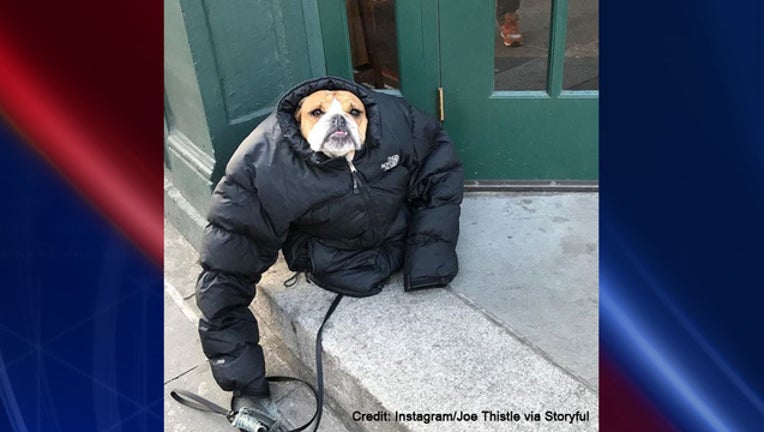 STORYFUL - For anyone tired of short, dark days and weather that makes teeth chatter, this dog cuddled up in his human's jacket may be your soul animal.
Wallace the bulldog was clearly a bit sick and tired of the cold New York weather, and was pretty happy to accept a bit of extra warmth and comfort in the form of the puffy jacket. His owner, Joe Thistle, snapped a photo, sharing it on Reddit on January 2, where it had almost 16,000 upvotes at time of writing.