Dog shot in Dallas, Running with Beto, Texas permanent school fund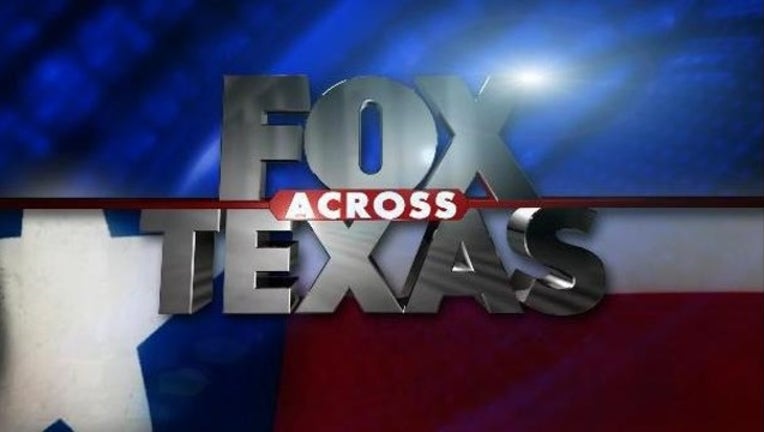 HOUSTON (FOX 26) -  DALLAS (AP) - The Texas Supreme Court has ruled in favor of the Dallas Police and Fire Pension System in a lawsuit brought by retirees angered by an interest-rate change that affected their retirement accounts. The decision Friday by the state's highest civil court is seen as a major legal victory for the system as it works to stabilize itself financially. Risky investment strategies and overly generous benefits had once led the pension to the brink of insolvency.
DALLAS (AP) - Dallas police continue looking for a man authorities allege walked up to a group of children and shot their dog for seemingly no reason. WFAA-TV reports Nolan, a 9-month-old Labrador Retriever mix, is expected to make a full recovery after undergoing an emergency surgery. The dog's owner, Genola Vance, tells WFAA-TV her son and nephews were taking out the trash on Feb. 28 when the unidentified man walked up to them, said "sorry" and shot Nolan. The man wore a black hoodie and had a backpack.
   AUSTIN, Texas (AP) - The $44 billion Texas Permanent School Fund is the largest education endowment in the country, but the state's public schools are seeing less money than they did decades ago. An investigation by the Houston Chronicle found that the endowment is sending schools an average of $986 million annually over the last decade. It's a significant drop from an average of $1.14 billion in the past 20 years. The fund distributed only 2.8 percent of its value last year, while many endowments aim for payouts around 5 percent. The decline comes as the state has seen a 2 million increase in the number of students over 30 years. The newspaper's investigation also found that the endowment has missed out on about $12 billion in growth and amassed a risky asset allocation.
AUSTIN, Texas (AP) - The new Beto O'Rourke documentary ends with him musing about how to keep the momentum of his 2018 defeat in the Texas Senate race going, but also declaring "maybe that's it." Those same questions continue swirl around a possible O'Rourke 2020 presidential campaign. But the movie, "Running With Beto," provides no answers. O'Rourke himself attended the premiere Saturday at South by Southwest, but he also was coy about his future, repeating only that he'll announce his plans "soon."
AUSTIN, Texas (AP) - Police have released recordings of several 911 calls that show the chaos and panic that gripped the capital city of Texas a year ago during a series of deadly package bombings. In one call March 12, Sandra Jones says "there is blood everywhere" after her grandson, 17-year-old Draylen Mason, and his mother opened a package. The 911 calls were released to the Austin American-Statesman and KVUE-TV in response to a request under the Texas Public Information Act.