Deer runs through classroom window during class at middle school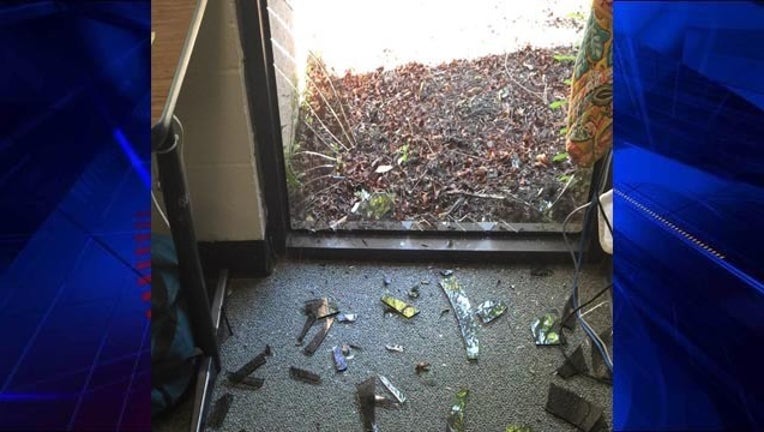 article
KINGWOOD - Parents of children at Kingwood Middle School got the biggest surprise about an incident that happened during the school day Friday--a deer ran through a classroom window.
The incident didn't cause injuries to students, but the teacher in the classroom was taken to a local hospital as a precaution.
The following letter was sent to parents and guardians of the students:
Dear Parents/Guardians,

All is okay here at KMS!!! We did have a first in my 27
years of education.  We actually had a deer that ran
through a classroom window during class.  No students
were injured and were safely removed and relocated to
another location  The teacher was slightly injured from
the deer running into her since she was next to the window,
but she is still at school, although we are sending her to a
doctor to be checked out. The nurse made sure all students
were not injured and they are quietly continuing their class
in the library.  All this to say, if you hear a rumor
that a deer ran through a classroom window at KMS, it's
not a rumor.  The deer did get up and return outside
and we have not seen the deer. Humble ISD Police was
summoned to the incident to check the area.

I hope you have a great weekend!
Bob Atteberry (Principal)
That definitely makes for an icebreaker story over dinner tonight.