Dad flips car in rush to get home after learning about fire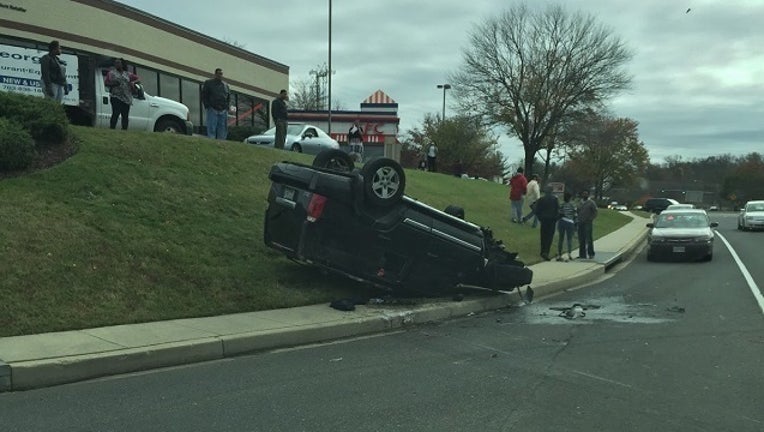 LARGO, Md. (AP) — Firefighters say a man rushing to get home after his two pre-teen children called to say the family's house was on fire flipped his car onto its roof in a ditch, crawled out and ran a half-mile to his home.
Mark Brady is a spokesman for the Prince George's County Fire Department. He says the children escaped the fire unharmed.
Firefighters arrived at 10:45 a.m. Wednesday to see smoke coming from the front of the town house in Largo. Brady says the first-floor blaze was quickly extinguished.
The children called their father after they got out of the house.
Brady says paramedics took the father to a hospital for minor injuries.
The cause of the fire is under investigation. Brady says the Red Cross is helping the family find shelter.