Crews remove oak tree Helen Keller climbed as a girl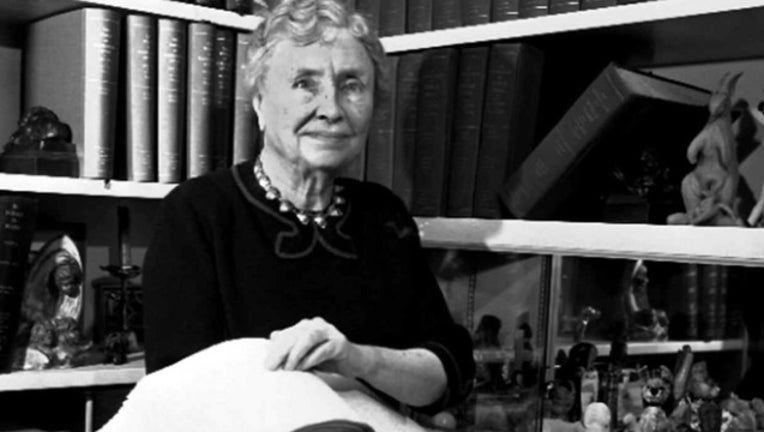 article
TUSCUMBIA, Ala. (AP) - Workers at the birthplace of Helen Keller had to cut down a more than 200-year-old oak tree that the famed activist and writer climbed as a girl.
A chainsaw crew removed the sprawling water oak Monday at Ivy Green, now a museum in the northwest Alabama city of Tuscumbia.
Executive director Sue Pilkilton told the TimesDaily in a story published Tuesday that the tree was damaged by a tornado in July. It also was hollowed out by years of decay and insect infestation.
"For the safety of visitors and of our neighbors around us, we just had to take it down," Pilkilton said.
Born healthy in 1880, Keller was left deaf and blind by a childhood illness. Teacher Annie Sullivan taught her to communicate at the house, and Keller went on to international acclaim before her death at age 87 in 1968.
Keller enjoyed climbing the tree when she was young, Pilkilton said, and Sullivan once rescued her from its branches.
"Miss Sullivan had to climb up there and get her," she said.
The relationship between Sullivan and Keller, who wrote more than a dozen books beginning in 1902 when she was still a student at Radcfliffe College in Boston, was the subject of the 1962 movie "The Miracle Worker."