Crews battle fire at Katy dealership, nearby home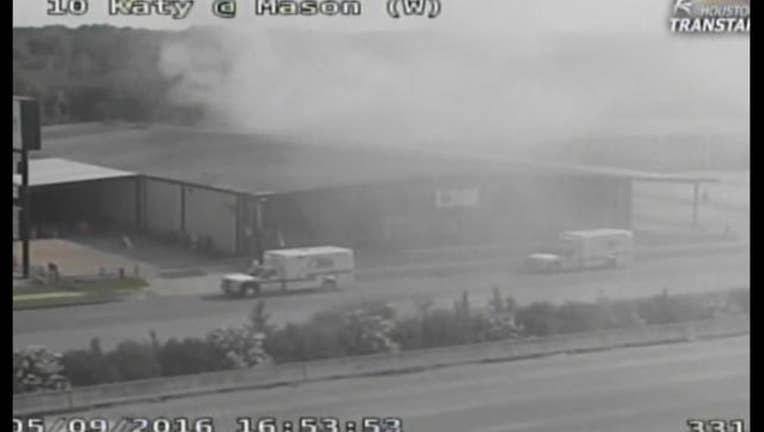 KATY (FOX 26) - A fire at a Katy-area dealership sent smoke over the Katy Freeway during the early evening rush hour on Monday. 
The Harris County Emergency Services District No. 48 Fire Department responded to the scene of the Wild West Motoplex Yamaha dealership on the Katy Freeway frontage road near Mason Road at around 4:39 p.m. Monday. 
Units from the Westlake Volunteer Fire Department, Katy Fire Department, Willowfork Fire Department, Cy-Fair Fire Department, Community Volunteer Fire Department, Houston Fire Department and Harris County Fire Marshal's Office assisted in putting out the fire and prevented the fire from spreading beyond both the dealership and a nearby home on Poppyfield Drive.
Several all-terrain vehicles were burned and firefighters had to use foam to counteract exploding propane tanks and the burning fuel from the ATV tanks. Flames in the backyard and attic of the home on Poppyfield Drive caused structural damage.
The fire was put out at around 5:20 p.m. Monday. No injuries were reported as a result of the fire. HCFMO will conduct an investigation into what caused the fire.