Cosas que hacer en Houston este fin de semana del 26 al 28 de mayo: Comicpalooza, Forever Motown, festivals
HOUSTON - El año escolar está llegando a su fin y el verano está a la vuelta de la esquina. Este fin de semana está repleto de eventos divertidos para mantener entretenida a toda la familia y disfrutar del aire libre.
Aquí hay un vistazo a algunos de los eventos que ocurren en el área metropolitana de Houston este fin de semana.
HAGA CLIC AQUÍ PARA DESCARGAR LA APLICACIÓN DE NOTICIAS FOX 26
Motown Para Siempre - Forever Motown
Escuche todos los éxitos interpretados por los ex cantantes principales de The Four Tops, The Temptations y Marvelettes, junto con una banda de estrellas. Disfrute de la música de Gladys Knight, Smokey Robinson, Marvin Gaye, Stevie Wonder, Diana Ross y más.
Cuándo: del jueves 25 de mayo al sábado 27 de mayo; 20:15
Dónde: Miller Outdoor Theatre, Hermann Park, 6000 Hermann Park Dr, Houston, TX 77030
Costo: Entrada libre
Haga clic aquí para más información.
SUGERIDO: Houston Freedom Over Texas 2023 Celebración del 4 de julio
Comicpalooza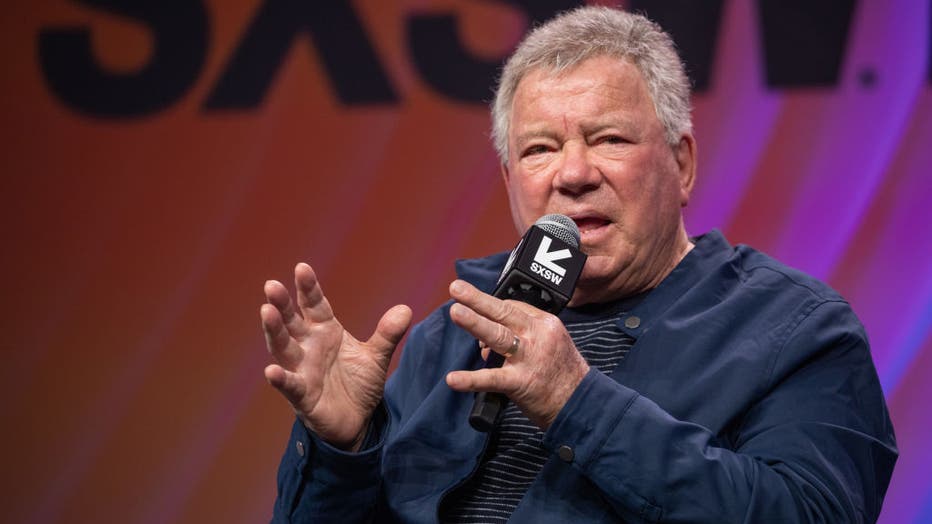 AUSTIN, TEXAS - MARCH 16: Keynote session speaker William Shatner speaks onstage during the 2023 SXSW Conference And Festival at the Austin Convention Center on March 16, 2023 in Austin, Texas. (Photo by Rick Kern/FilmMagic)
Comicpalooza regresa para tres días de diversión para los fanáticos de la cultura pop de todo, desde películas y televisión hasta tiras cómicas y juegos. Espere invitados famosos como William Shatner, Paul Wesley, Ian Somerhalder y Antony Starr, paneles, cientos de expositores, una exhibición de autos de animeé y mucho más.
Cuándo: del viernes 26 de mayo al domingo 28 de mayo
Dónde: Centro de Convenciones George R. Brown, 1001 Avenida De Las Americas, Houston, TX 77010
Costo: pase de fin de semana para adultos $105; pase para niños $6; pases de un día individuales disponibles también
Haga clic aquí para más información.
Festival de Comida Latina Sazón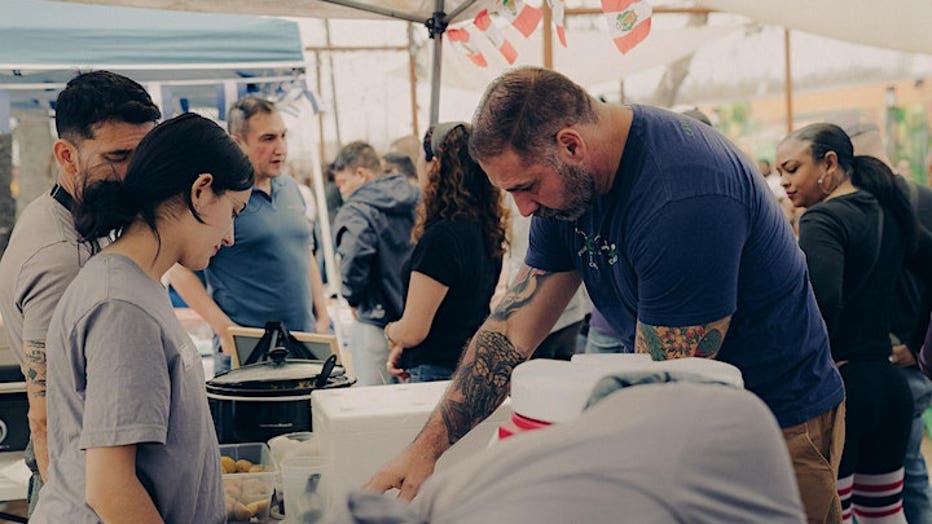 (Photo courtesy Karbach Brewing)
Deléitese con platos latinos mientras saborea cervezas de Karbach Brewing. Pruebe la comida del Caribe, América Central y América del Sur de una docena de proveedores diferentes. El evento es familiar.
Cuándo: sábado 27 de mayo; 11 am a 6 pm
Dónde: Karbach Brewing Co. 2032 Karbach St, Houston, TX 77092
Costo: Gratis, pero es necesario reservar un boleto
SUGERENCIA: Typhoon Texas abrirá para la temporada de verano de 2023 con 5 nuevas atracciones
Haga clic aquí para más información.
Festival de las Linternas de Agua de Houston
Crea tu propia linterna flotante y luego lánzala en un deslumbrante envío después del atardecer con cientos de otras linternas. También habrá camiones de comida, música y otras actividades divertidas.
Cuándo: sábado 27 de mayo; 5:30 pm.
Dónde: City Place Plaza, 1250 Lake Plaza Dr, Spring, TX 77389
Costo: $26.98; el precio aumenta el día anterior y el día del evento
Haga clic aquí para más información.
Eli Young Band en la laguna de Lago Mar
Comienza el verano con música en vivo en un escenario flotante. Pase el día refrescándose en la laguna de Lago Mar y luego asista a la actuación de Eli Young Band con el invitado especial Niko Moon.
Cuándo: sábado 27 de mayo; La laguna abre a las 10 a. m., la música comienza a las 5 p. m.
Dónde: Laguna Lago Mar; 12600 Crystal View Blvd, Texas City, TX 77568
Costo: $45 entrada general para adultos; $25 entrada general niño
Haga clic aquí para más información.
SUGERENCIA: Celebre el 50.º aniversario del hip-hop con Rooftop Cinema Club Uptown, GONZO247
VIVO en Discovery Green
Disfrute de una noche de cine en familia bajo las estrellas en Discovery Green. Mira el musical animado "VIVO" (clasificado PG) que sigue a un mono capuchino en un emocionante viaje.
Cuándo: sábado 27 de mayo; 7 p. m. a las 20:45
Dónde: Discovery Green, 1500 McKinney St, Houston, TX 77010
Gratis
Haga clic aquí para más información.
Todo en todas partes, todo a la vez en Market Square Park
Realice un viaje por el multiverso con una proyección gratuita de Everything Everywhere All At Once (clasificación R). Puedes comprar comida en un restaurante cercano, colocar tu manta o frazada y disfrutar de la película premiada.
Cuándo: sábado 27 de mayo a las 20 h.
Dónde: Market Square Park, 301 Milam St, Houston, TX 77002
Gratis
Haga clic aquí para más información.
Festival Cajún del Cangrejo de Río del Sur de Texas
Disfrute de la comida, la música y la diversión en el South Texas Crawfish Cajun Festival en Needville. Habrá langosta, barbacoa, bebidas y actuaciones musicales de artistas como JHammer y J Paul. Traiga una silla de jardín.
Cuándo: domingo 28 de mayo; 14:00
Dónde: Harvest Park, 3001 Voilet Street, Needville, TX 77461
Costo: $25