Cookies 'n Cream third Blue Bell flavor returning to shelves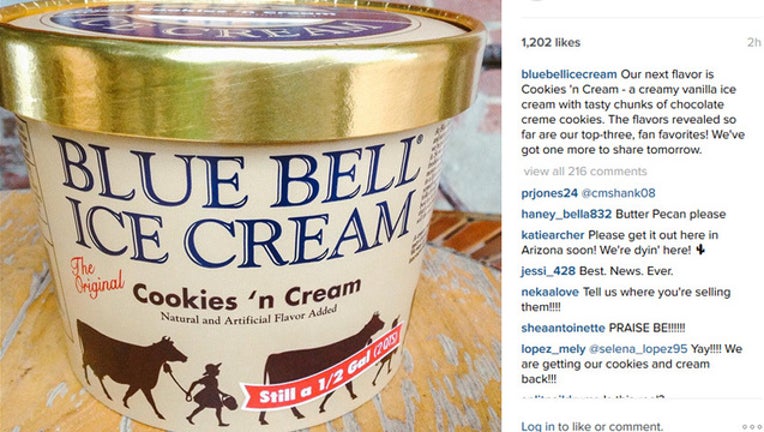 article
Cookies 'n Cream will be the third Blue Bell Ice Cream flavor returning to shelves in parts of Texas next week.
The iconic creamery has announced one flavor per day this week that will be available for purchase. It previously said Homemade Vanilla and Dutch Chocolate would be out.
A fourth and final flavor will be unveiled on Thursday. Blue Bell has been announcing the flavors via its Instagram account.
Blue Bell will return to stores in Houston and Austin on Monday. North Texas is included in Phase Two of the roll out at an unspecified date.
Company products were linked to 10 listeria illnesses in four states, including three deaths in Kansas, before a recall April 20.
Listeria is a bacteria that can cause serious illness, especially in older adults, pregnant women and those with weakened immune systems.
There's still no set date for when production could resume at the company's two plants in Oklahoma and Texas.