Coast Guard abandons search for 33 missing crew members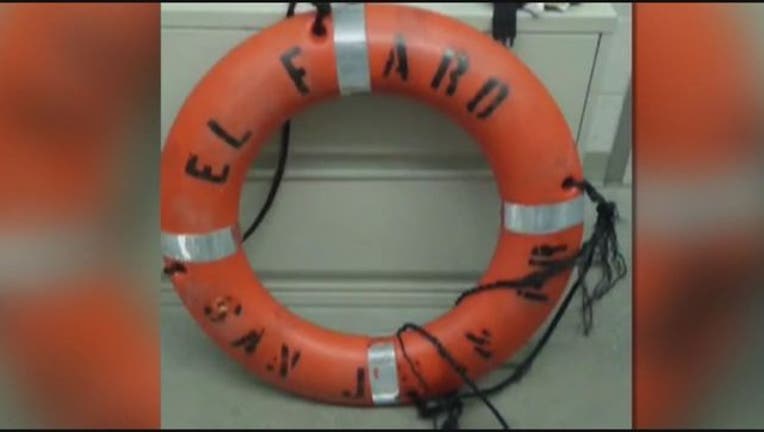 article
JACKSONVILLE (AP) - An intensive search by air and sea over tens of thousands of square miles turned up one unidentified body in a survival suit and a heavily damaged lifeboat but no sign of survivors from the 790-foot El Faro, which was last heard from nearly from a week ago as it was being tossed around in rough seas.
"Any decision to suspend a search is painful," Coast Guard Capt. Mark Fedor said. "They did all they could."
"The ship went down. And there's no questioning the outcome of that. The ship has gone down, took everybody with it. There's really no speculation to be made," said Mary Shevory, mother of crew member Mariette Wright.
The El Faro went down in 15,000 feet of water east of the Bahamas last Thursday after losing propulsion while attempting to outrun Joaquin along the ship's regular route from Jacksonville to Puerto Rico, according to ship owner Tote Maritime and the Coast Guard. The captain reported the ship was listing and taking on water through an open hatch. Then transmissions ceased.
Assuming the device can be located, the National Transportation Safety Board will work with the Coast Guard, Navy and other agencies to devise a way to bring it up, probably using a remote-controlled, unmanned submersible capable of diving great depths.
The recorder, required for all large ships since 2002, would contain radio communications, command discussions on the bridge, the ship's speed and heading, the condition of its hull, wind speed and radar readings. Generally the recorders retain information from the 12 hours before they enter the water.
The ship left Jacksonville on Sept. 29 while Joaquin was still a tropical storm. Joaquin quickly developed into a powerful Category 4 hurricane, but Tote officials say its captain, Michael Davidson, had an acceptable plan to bypass the storm that would have worked had the ship not lost power amid 140 mph winds and 50-foot waves.
"I am hoping other companies will take a good look at when they're going to ship out, when they're going to set sail," Shevory said. "And not do it with a storm coming that can potentially become a hurricane."