Clean Air Action Awards Program comes to Houston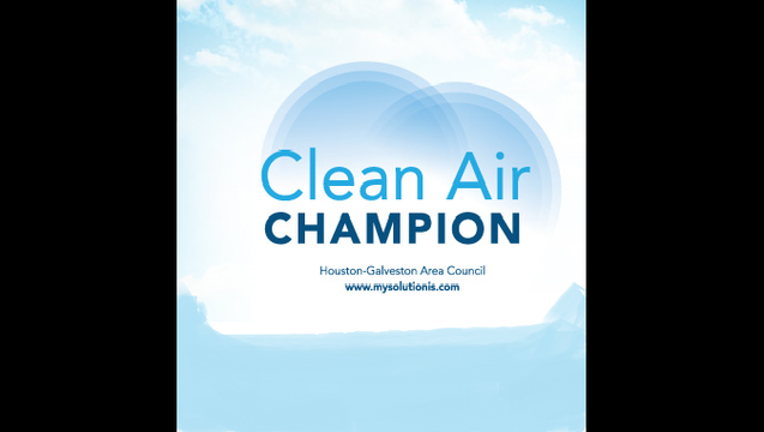 Houston - Houston-Galveston Area Council(H-GAC) is hosting its 15th annual Clean Air Action "Best in Motion" Leadership Awards Program to honor businesses, organizations and local governments for their contributions to promote commute alternatives and clean fleet programs that improve our region's mobility and air quality. During this milestone year, H-GAC will recognize 27 new "Clean Air Champions" who will be added to a prestigious list of companies and organizations in our region that are already making strides to improve the area's air quality. Local businesses and organizations who have implemented clean fleet and no idling policies and programs, and commute alternative strategies will be recognized at the awards program.
The awards program will be held on Thursday, Sept.10 from 11:30 a.m. to 1 p.m. at the DoubleTree by Hilton Hotel Houston at Greenway Plaza. The keynote speaker Dr. Stephen L. Klineberg, professor and co-director of Rice University's Kinder Institute of Urban Research, will be addressing topics such as the impact of continued population and employment growth on transportation congestion and air quality, and the impact of diversity on transportation choices and the quality of life for people who live and work in the Houston-Galveston region. Univision News Anchor Raul Peimbert will serve as the event moderator.
For more information about H-GAC's Commute Solutions and Clean Air Action Programs, and to register to attend the awards program and/or become a program sponsor, please visit http://www.mysolutionis.com. 
About Houston-Galveston Area Council
The Houston-Galveston Area Council is a voluntary association of local governments and elected officials from the 13-county Gulf Coast Planning Region – an area of 12,500 square miles with more than 6 million people. H-GAC is designated by the State of Texas as the region's Metropolitan Planning Organization for transportation planning for Brazoria, Chambers, Fort Bend, Galveston, Harris, Liberty, Montgomery and Waller counties.