6-year-old boy dies after being shot on freeway in Southern California
ORANGE, Calif. - A 6-year-old boy died after being shot inside a vehicle that was traveling on the 55 Freeway in the city of Orange on Friday morning, officials said. 
Authorities believe the shooting was an apparent road rage incident and were looking for the suspect, who was believed to be driving a newer model white sedan, possibly a white Volkswagen wagon sedan, that was last seen traveling northbound on the 55 Freeway from Chapman Avenue.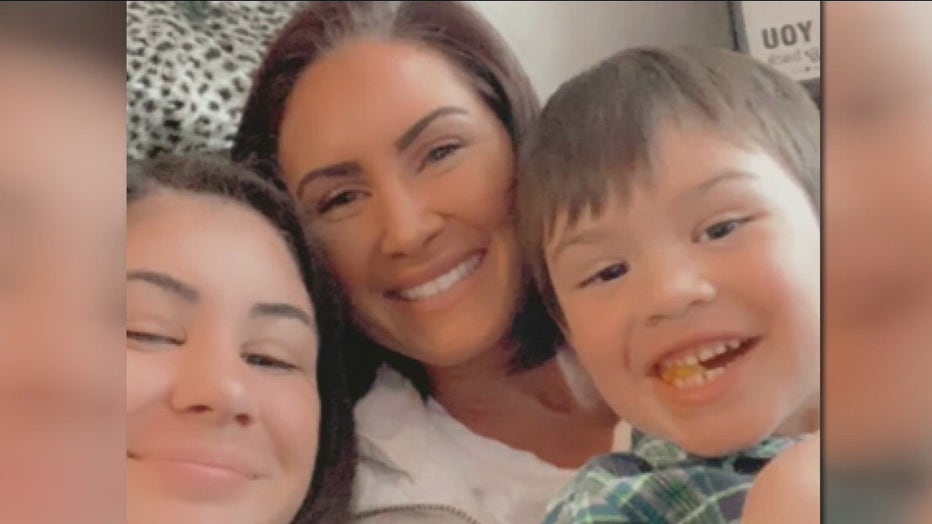 The terrifying incident was reported near the Chapman Ave. exit just before 8:10 a.m. The California Highway Patrol, Orange County Fire Authority, and Orange PD responded to the scene.  
The 6-year-old boy, who was identified by family members as Aiden Leos, was on his way to school with his mother at the time of the shooting. 
According to family members, the mother saw a man in the passenger seat and a woman in the driver's seat. It remains unclear who fired the gun at them, but the boy's uncle says the bullet went through the trunk of the car and hit his nephew.   
"You can tell it was a cowardly way of doing it because they shot her in the back pretty much," said Aiden's uncle, John Cloonan.
 Cloonan said Aiden's mother was merging to the right side to get away from the driver. 
"He said 'mommy my tummy hurts' so she went and picked him up and he was bleeding on her, she had blood on her clothes and he started turning blue and that's when the ambulance took him and that was the last time my mom saw him alive," said Alexis Cloonan the boy's sister during a press conference Friday evening. 
The boy was rushed to Children's Hospital of Orange County by ambulance where he was pronounced dead, officials said.
The mother was not injured.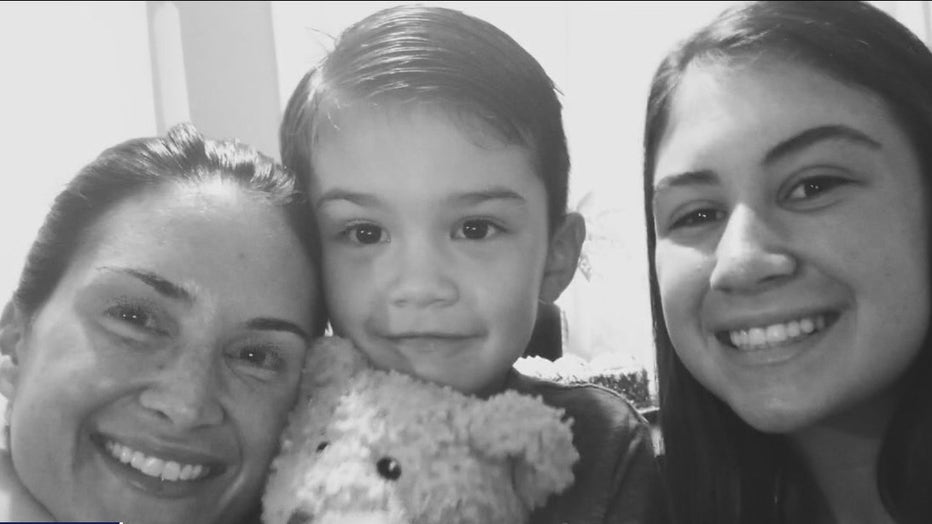 The family is asking for the public's help in locating the suspects.
"Aiden deserves justice, we need to know who took his life," they said. 
His family says Aiden was a fun-loving boy who just turned 6 this month. 
Anyone with information, cell phone video, car dashcam video, or those who may have witnessed the shooting were urged to contact the California Highway Patrol Santa Ana Area Investigator Kevin Futrell at 714-567-6000. 
RELATED: Family pleads for suspects to come forward after 6-year-old boy shot, killed on freeway
Get your top stories delivered daily! Sign up for FOX 11's Fast 5 newsletter. And, get breaking news alerts in the FOX 11 News app. Download for iOS or Android.
A witness told FOX 11 she had her windows down when she heard an unusual popping noise. 
In recent weeks, there have been a string of car shootings that have occurred on freeways across Southern California. However, the child was suffering from a gunshot wound, which indicates the incident did not involve a BB or pellet gun as suspected in the other freeway shootings, police said. 
Officials are asking Southern California drivers to drive with their windows up.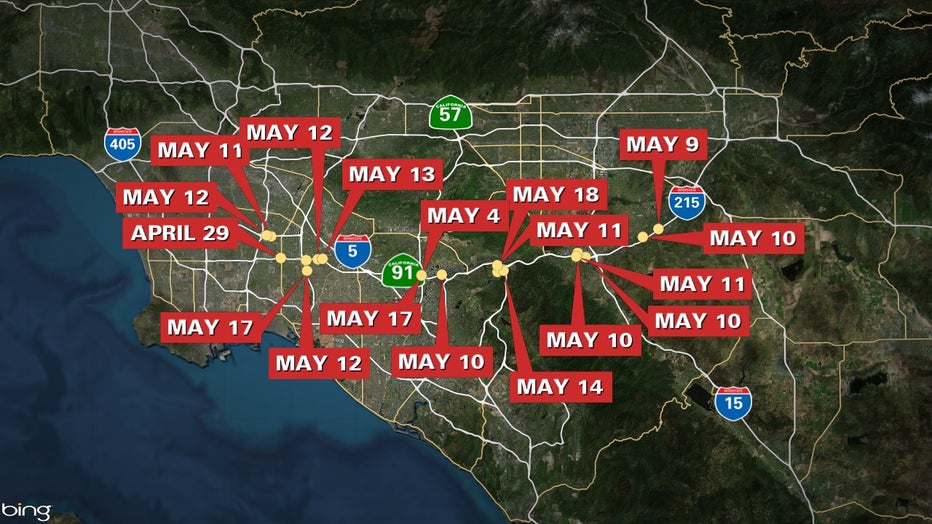 RELATED: Freeway shootings across Southern California prompt CHP investigation
Tune in to FOX 11 Los Angeles for the latest Southern California news.