Cheer Squad Performs Routine to the Sounds of 9/11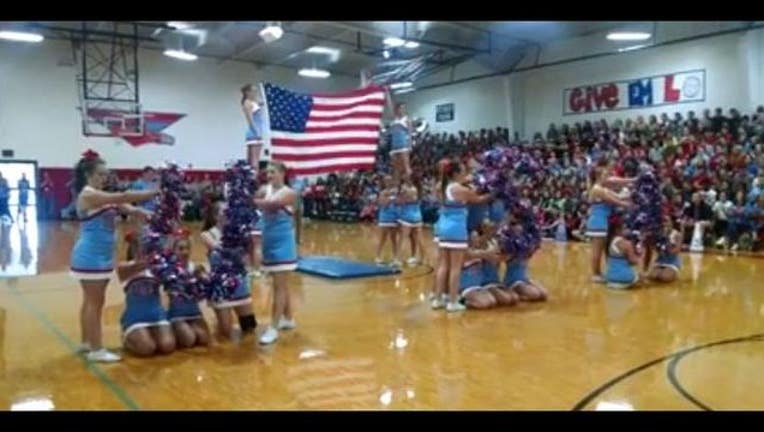 article
Cheerleaders 9/11 routine. So good, it'll make you cry.
Lumberton, TX - A cheer squad from Texas is making waves after they choreographed a dance routine to the sounds of 9/11.
Lumberton High School cheerleaders uploaded the video to Facebook on Friday, according to Buzzfeed.
The cheerleaders dance to the song "God Bless the U.S.A," with some additional audio.
The routine contains audio of reports of the tower's falling, and commentary from George W. Bush.
At the end of the routine the girls hold up an American flag and spell out the letters, U.S.A.  
One cheerleader posted on Twitter, saying that the video was meant to show "appreciation & acknowledgement for the ones effected in 9/11."
The video is going viral on Facebook, and has been viewed nearly 20 million times.