Cats abandoned outside shelter in 4° temperature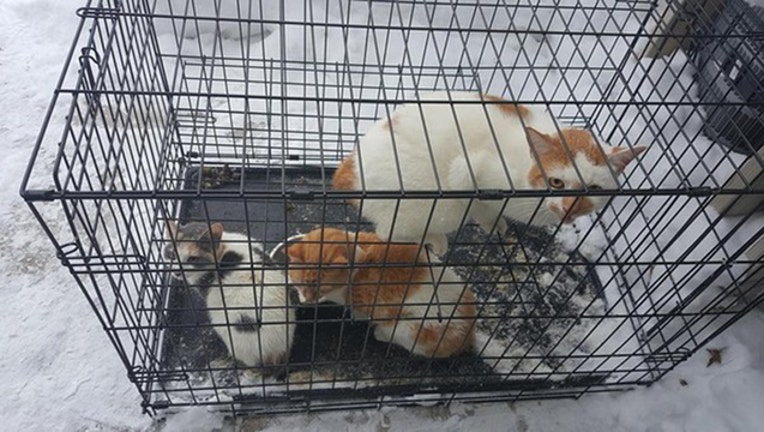 article
HOUGHTON, Mich. (FOX 13) - Workers at a Michigan humane society did not hold back in its public message to an unknown man who dumped three caged cats outside the shelter's door.
The cats were found by shelter employees who were just arriving to work. The cats had apparently been put outside the shelter before it opened.
According to a post, which has since been removed from the Cooper Country Humane Society's Facebook page, the temperature outside was four degrees.
"To the middle-aged gentleman in the burgundy pickup truck. SHAME ON YOU!!!" the post said. "We have NO problem calling you out for coming to our door, READING the sign that says not to leave animals out in the weather and STILL leaving these poor three cats outside in 4-degree weather by our door."
The post went on to say the cats were left there 30 minutes before the shelter opened.
"There is a phone number listed you could have called or you could have waited another 30 minutes for us to arrive and open. Are their lives not worth more than 30 minutes of your time?!"
Cooper Country Humane Society says ice and snow were visible in the kennel, as well as urine and feces. The cats were shivering, the shelter said. The shelter updated the post to say the three little kitties were doing well. A video showed a shelter employee petting each of the scared but friendly cats in their individual cages.
The shelter said it has security cameras and authorities are looking for a suspect.