Cardi B due in court for arraignment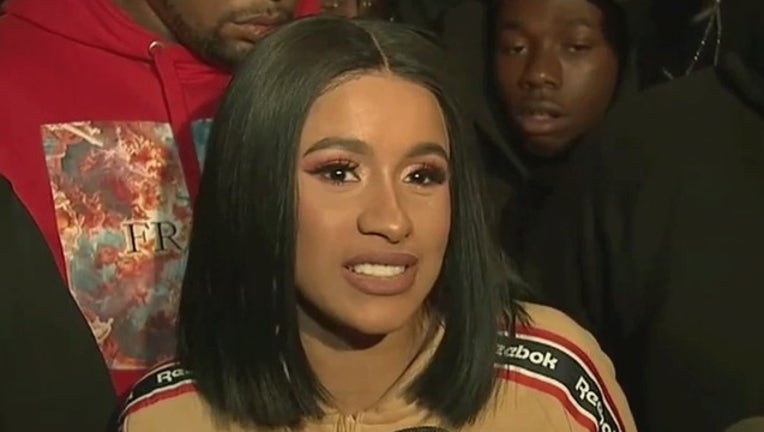 article
NEW YORK (FOX 5 NY) - Grammy-award winner Cardi B and two members of her entourage were due in court Tuesday for an arraignment on reckless endangerment and assault charges.
The 'Please Me' rapper, whose real name is Belcalis Almánzar, allegedly got into an argument with a bartender at the Angels strip club last August when a fight broke out.
Cardi was accused of throwing a bottle at the bartender and another woman working at the bar.
Cardi then told her entourage to attack them in apparent retaliation for one of them sleeping with her husband, rapper Offset, said police.
The Queens native rejected a plea deal for a Class A misdemeanor last month.
Last Friday, new charges were handed down including two counts of felony attempted assault with intent to cause serious physical injury — as well as misdemeanor reckless endangerment, assault, criminal solicitation, conspiracy and harassment.
On Sunday, Cardi won Best Female Hip Hop Artist and Album of the Year at the BET Awards.