Canadian mother posts photos of sick newborn to show importance of vaccination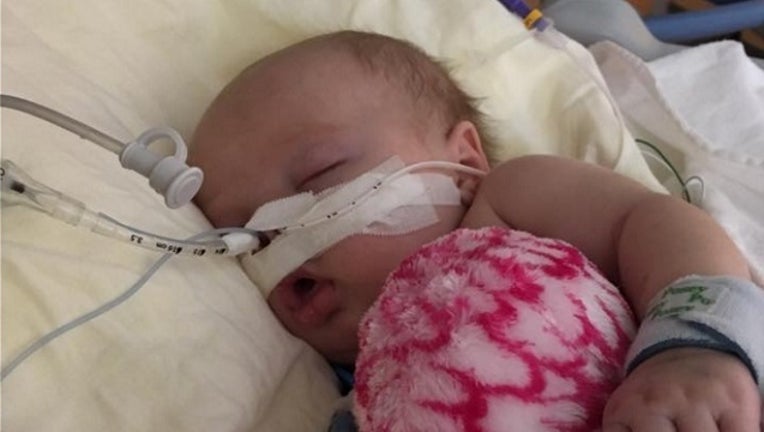 article
Heartbreaking photos of a Canadian woman's newborn in the hospital have reignited online conversation about the dangers of not vaccinating children. 
According to News.com.au, Canadian mother, Annie Mae Braiden, expressed her outrage on Facebook after her 10-week-old daughter, Isabelle, ended up in the intensive care unit.  Braiden's daughter is recovering from whooping cough after she was reportedly infected by an unvaccinated child. 
Whooping cough, or pertussis, is a highly contagious respiratory tract infection, and according to the Centers for Disease Control and Prevention (CDC), the best prevention method is the childhood vaccine DTaP.  DTaP also protects agains tetanus and diphtheria, and the CDC recommends children get five doses of DTaP each year.  More specifically, children should receive one dose at ages 2, 4, 6, one more between 15 to 18 months old, and another dose at 4 through 6 years old.   
Braiden, who lives in Victoria, British Columbia, took to Facebook to explain that Isabelle has to learn how to eat again because of another parent's decision not to vaccinate their child.  In addition, little Isabelle is suffering from morphine and sedative withdrawals because she needed to take the medication while she was ventilated.