Calif. chase ends after man stops for gas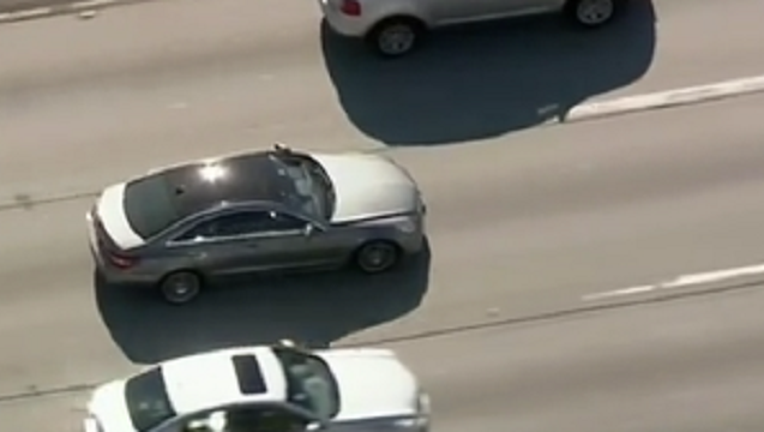 article
LOS ANGELES - It may just be one of the most bizarre chases through Southern California on Wednesday afternoon. Police said the driver of a silver Mercedez-Benz was wanted for vandalizing a hotel room in Inglewood. They chased the driver for well over an hour through busy freeways and even a dust storm.
According to FOX 11 Los Angeles, the chase started around 3 p.m. Pacific Time when the suspect failed to yield to the California Highway Patrol who were attempting to pull the driver over. The two-door Mercedes-Benz took off down the 405 Freeway and onto the 5 Freeway.
Police ended up losing the suspect for a short period as they entered a dust storm just after Bakersfield. The driver eventually stopped for gas at a station after emerging from the cloud.
Police took him into custody shortly after he stopped at the gas station. The name of the driver as well as details of his alleged crime have not been released.