Briar Forest robbery: Police identify suspect who ambushed elderly woman in her Houston garage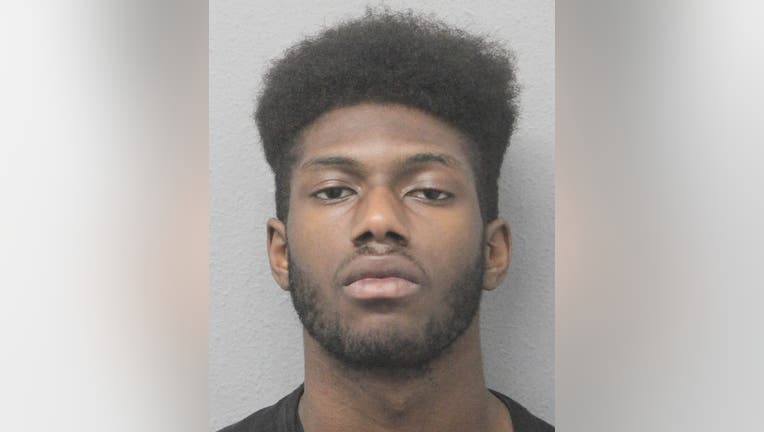 article
HOUSTON - The Houston Police Department needs your help locating a suspect who ambushed an elderly woman in her garage last month. 
Authorities are searching for 20-year-old Michael Coates. 
Back on Saturday, February 11, an 72-year-old woman was in her garage in the 10200 block of Briar Forest. 
When she opened the garage door and was in the process of putting something in her truck when she was approached from behind by an unknown suspect, who pointed a handgun at her while demanding the keys. 
The woman began to scream resulting in her 75-year-old husband to open the front door in order to find out what happened. 
The suspect, later identified as Coates, turned his attention to the male victim, pointed the gun at him, and demanded the car keys. 
RELATED: Houston homeowner speaks out after being victim of terrifying attempted carjacking
Police said Coates briefly following the male victim into the house, took the keys to their 4-door BMW sedan, and then drove away in their vehicle. 
Their vehicle was located the next day, unoccupied, on a residential street, next to an apartment complex at 5401 Rampart in southwest Houston. 
Detectives said after the initial video of the robbery was released, the Houston Police Department Robbery Division received a tip, resulting in charges of aggravated robbery of an elderly person being filed against Coates. 
Please contact Crime Stoppers of Houston directly if you have any information related to this investigation. Information leading to the charging and/or arrest of any felony suspects may result in a cash payment up to $5,000. Tipsters must contact Crime Stoppers directly to remain anonymous and to be considered for a cash payment by calling 713-222-TIPS (8477), submitting an online tip at www.crime-stoppers.org or through the Crime Stoppers mobile app.