Boy's face on his first ever roller coaster ride is priceless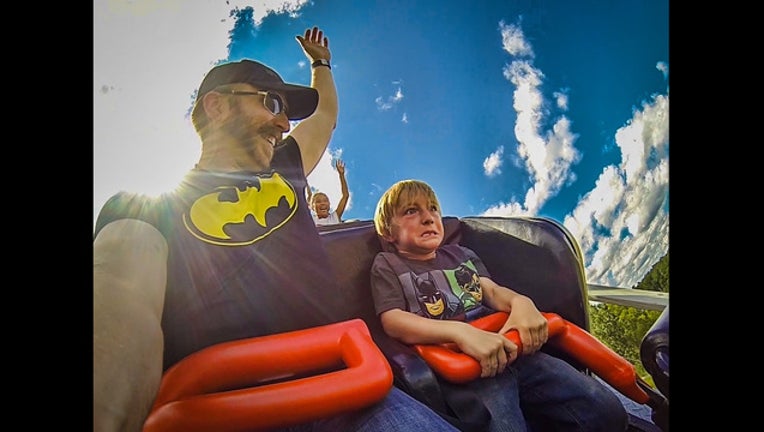 WISCONSIN - A picture of father and son riding together on a roller coaster has gone viral.
The father, Chris Rand, is smiling with one hand in the air but the photo stands out because of the terrified (and hilarious) expression on his son Clark's face.
Rand writes, "Clark was very excited to ride a roller coaster like a big boy, until the first drop."
The roller coaster they are riding is the Zippin Pippin, one of the oldest existing wooden roller coasters in the US, at the Bay Beach Amusement Park in Green Bay, Wisconsin.
As Rand writes, "The first drop on the Zippin Pippin is called the 'monkey face', for good reason."
Rand recorded the ride using a GoPro, and the uploaded image is a video still. "I didn't have the heart to post the video," he writes.