Boy, 7, with rare form of cancer gets to play Sunnyvale cop for a day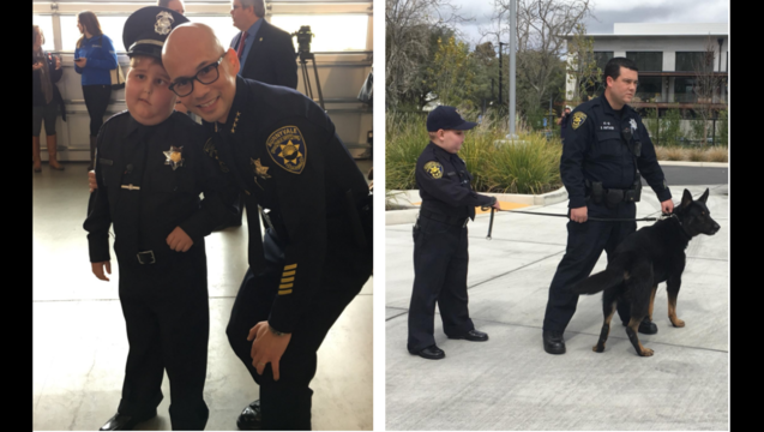 article
SUNNYVALE, Calif. - Life has been pretty tough lately, for 7-year-old Myles O'Connell.
He was recently diagnosed with Diffuse Intrinsic Pontine Glioma, an inoperable and incurable cancerous brain tumor, according to Sunnyvale Department of Public Safety. 
He has dreams of becoming an officer, like his uncle Tim. And on Thursday, that dream came true.
He got to play cop, specifically with the motors unit, wearing a special-sized uniform and posing with Chief Phan Ngo.
While that was an honor, Myles probably also enjoyed issuing his first speeding citation, minutes after he was sworn in.