Boat fire off the coast of Galveston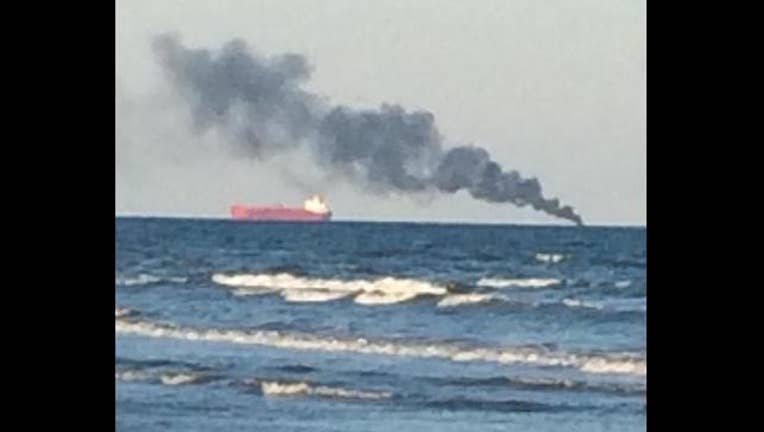 GALVESTON - Four people were on board a boat that caught fire off  the coast of Galveston. 
The passengers were aboard a 40-50 foot "pleasure boat" when there was a fire.
The call was made by a Good Samaritan who saw the smoke that clearly visible from Galveston beach. 
There were no injuries reported. Coast Guard is working to discover how the fire started.