Bald man wanted for stealing 7 boxes of Rogaine from Dearborn CVS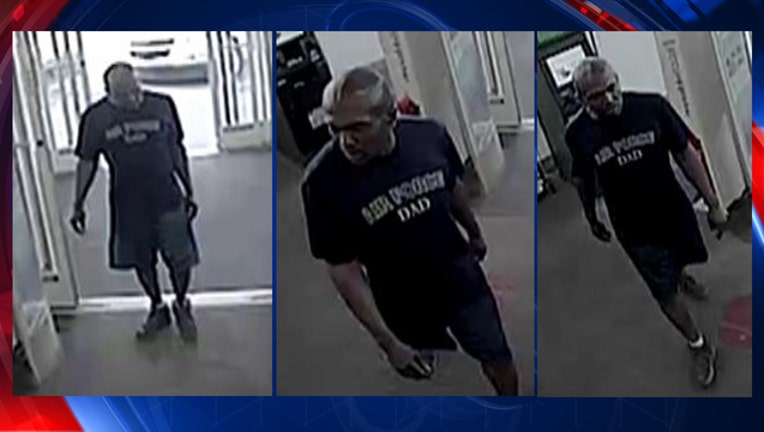 article
DEARBORN, Mich. (WJBK) - The Dearborn Police Department is searching for a man who stole seven boxes of Rogaine from a pharmacy before he does it again.
Dearborn police said they were called to the CVS on Warren near Wyoming last Friday afternoon. Employees said a black man, between 30 and 40 years old, walked in and picked up seven boxes of Rogaine.
The suspect put the hair-growing product in his shopping car and then walked out east on Warren Avenue.
Video shows the suspect is bald and was wearing blue jean shorts and a shirt that read 'Air Force Dad'.
The Dearborn police is releasing pictures and videos of the suspect in hopes that they can track him down before he strikes again. The product to be used 12 to 14 months to see results, and police said that they believe he will do the same crime so he can continue to grow hair.
"While this is not the most hair-raising crime, we must protect our retailers as these crimes drive up the retail costs for honest consumers," police chief Ron Haddad said.
If you know anything, contact 1-800-SPEAK-UP