Suspect killed in officer-involved shooting in West Houston, authorities investigating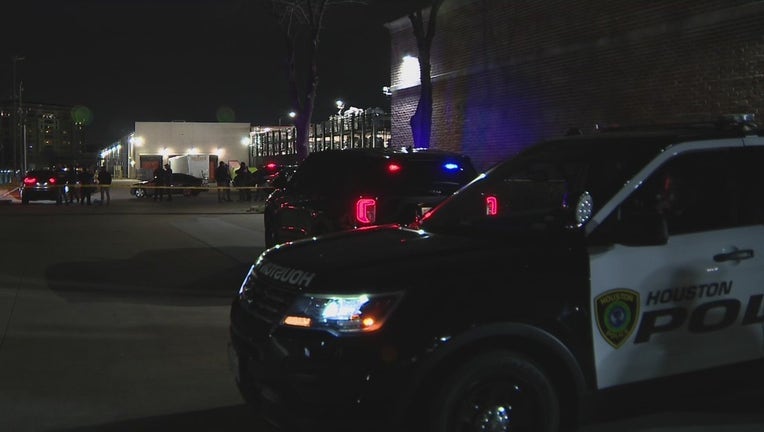 HOUSTON - An investigation is underway following a deadly officer-involved shooting in West Houston on Wednesday evening. 
Police said the shooting occurred at an apartment complex at 2601 Lazy Hollow Drive, near Westheimer Road around 6 p.m. 
According to Houston Police Department Executive Chief Matt Slinkard, several members of the VIolent Crime Task Force, working with DPS and ATF, were engaged on surveillance of a suspect wanted on aggravated assault with a deadly weapon for a previous incident involving a firearm. 
During the surveillance, Slinkard said they received information that the suspect might be in or around the complex on Lazy Hollow. 
Slinkard said the suspect actually exited the complex on foot and came into a parking lot nearby. 
When the suspect came back to the complex, Slinkard said the officers felt it was a good and safe location to take the suspect into custody on the warrant. 
However, when the officers approached the suspect to take him into custody, the shooting occurred. Slinkard said the suspect did show a pistol, and pointed it at an HPD sergeant, who is a 13-year veteran and part of the task force, who fired. 
Slinkard said it was still under investigation if the suspect was actually able to fire at the sergeant before the sergeant returned fire. 
FOR THE LATEST NEWS UPDATES, DOWNLOAD THE FOX 26 NEWS APP
Authorities said they did have body camera video of the shooting and will be reviewing it over the coming days. 
No other officers with the Houston Police Department, Task Force officers with the DPS, or ATF fired their weapon. 
The suspect, who has not been identified, was pronounced dead at the scene. 
The sergeant who fired his weapon will be on administrative duty while the investigation is underway.