Elderly woman killed in afternoon crash on Southwest Freeway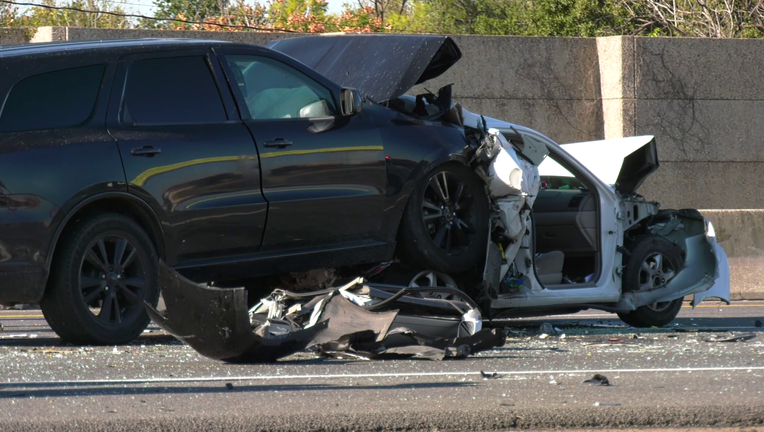 HOUSTON - An elderly woman was killed in an crash on Sunday in southwest Houston. 

Lt. Ponton with the Houston Police Department Vehicular Crimes Division said authorities responded to a four-vehicle crash on the 7600 block of Southwest Freeway, just before 1 p.m. 
Ponton said a black SUV ran into the back of a white Toyota being driven by an elderly woman. 
SIGN UP FOR FOX 26 HOUSTON EMAIL ALERTS

After that collision, authorities said another crash occurred involving two other vehicles, a grey Ford Mustang and a vehicle containing five family members. 

The driver of the black SUV, who was in his 30's, wasn't injured. 

No other injuries were reported. 
FOR THE LATEST NEWS UPDATES, DOWNLOAD THE FOX 26 NEWS APP

Ponton said they believe speed played a part in the accident due to the significant damage to both vehicles. 

Investigators are working to determine if the Toyota was stopped or slowed down prior to the crash. 
Authorities have not released the victim's name.