As Senate hearing set for Kavanaugh, new accuser emerges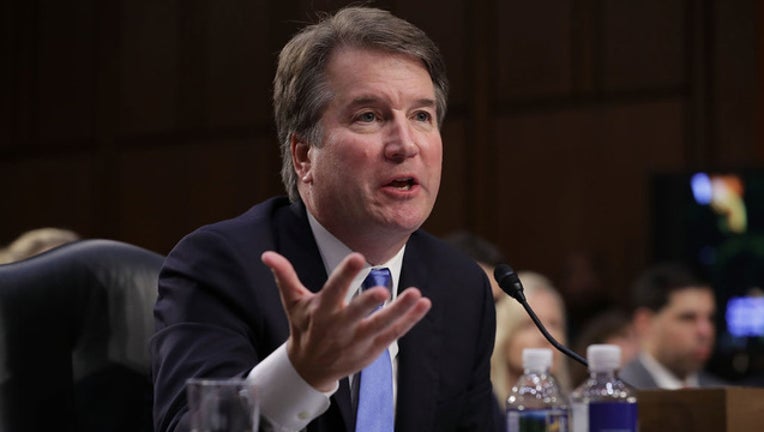 article
WASHINGTON (AP) - The Senate Judiciary Committee has scheduled a hearing Thursday for Supreme Court nominee Brett Kavanaugh and Christine Blasey Ford, a woman who says he sexually assaulted her as a teenager, as a claim of sexual misconduct emerged from another woman.
The New Yorker magazine reported Sunday night that Senate Democrats were investigating a second woman's accusation of sexual misconduct by Kavanaugh dating to the 1983-84 academic year, Kavanaugh's first at Yale University.
The New Yorker said 53-year-old Deborah Ramirez described the incident in an interview after being contacted by the magazine. Ramirez recalled that Kavanaugh exposed himself at a drunken dormitory party, thrust his penis in her face, and caused her to touch it without her consent as she pushed him away, the magazine reported.
In a statement provided by the White House, Kavanaugh said the event "did not happen" and that the allegation was "a smear, plain and simple." A White House spokeswoman added in a second statement that the allegation was "designed to tear down a good man."
The new information came hours after the Senate committee agreed to a date and time for a hearing after nearly a week of uncertainty over whether Ford would appear to tell her story.
The agreement and the latest accusation set the stage for a dramatic showdown as Kavanaugh and Ford each tell their side of the story. The developments could also determine the fate of Kavanaugh's confirmation, which hangs on the votes of a handful of senators.