Artist uses tractor to create massive picture of Jesus in field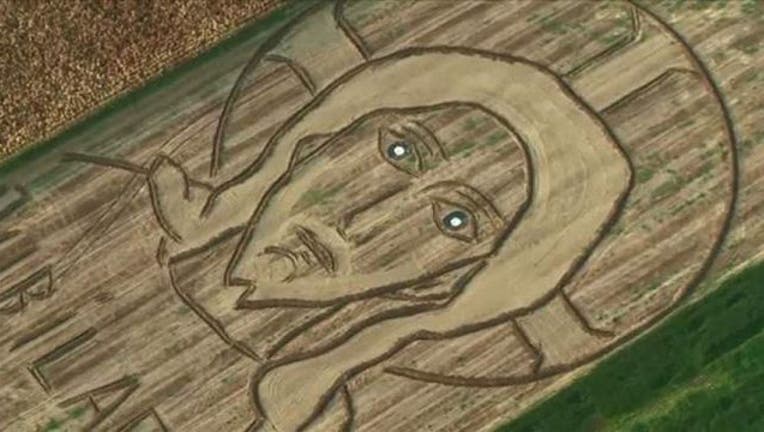 (SKY NEWS) - An Italian land artist has created a 24,000 square meter image of Christ in a field.
Dario Gambarin prepared the huge artwork using a tractor – and achieved different depths and colors with the help of a rotating harrow and a plough.
White spray paint and nylon cloth were used for his eyes.
The piece, entitled Suffering Christ, is intended to show the "difficult moment faced by humanity" – and commemorates the Catholic Church's Jubilee of Mercy event, which begins next Tuesday.