Amazon packages sent from across the country to help animal shelter ride out Florence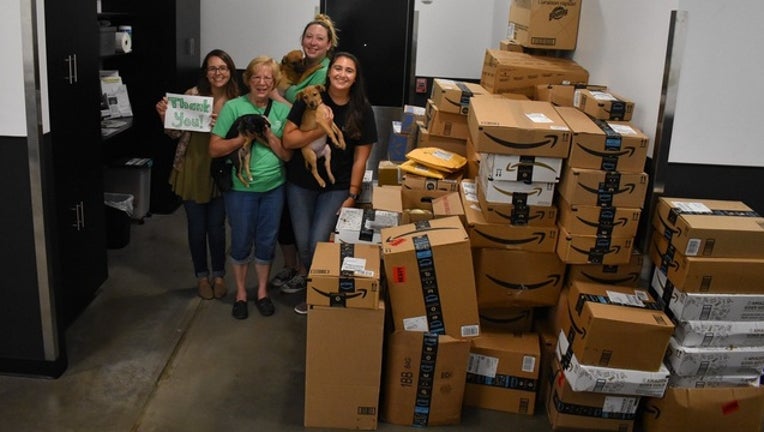 GREENVILLE, S.C. (STORYFUL) - A South Carolina animal shelter was blessed with the kindness of strangers as Tropical Storm Florence continued its crawl over the Carolinas this weekend.
Greenville Humane Society shared a photo of its mountain of deliveries — Amazon packages sent from people across the country to help the shelter survive during and after the storm.
"We have had donations pouring in from all over the country in response to our cry for help caring for the animals fleeing the potentially devastating Hurricane Florence," the shelter wrote on Facebook. "We are so grateful and touched by the compassion you all have for the animals in our care."
MORE: How to help those affected by Tropical Storm Florence
The nonprofit added that many of the packages came with encouraging notes from well wishers.
"These items will be much needed in the coming weeks as we do our best to help the homeless animals displaced by the storm," the shelter wrote.
Those interested in purchasing and sending an item off the shelter's Amazon Wish List can do so here.