Alligator does 'window shopping' in Flagler Beach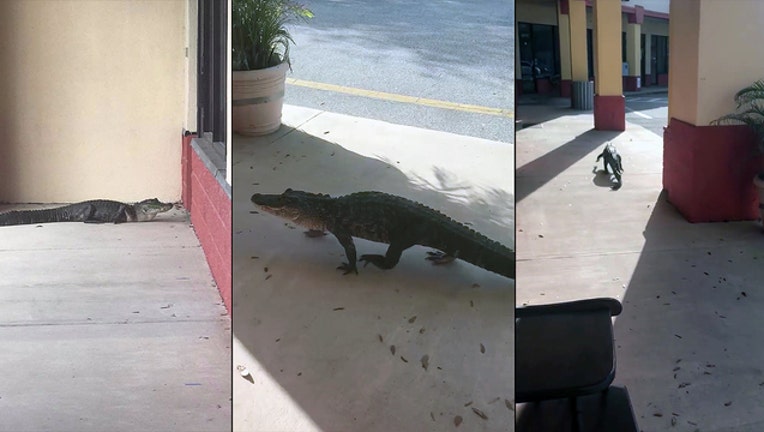 article
FLAGLER BEACH, Fla. (WOFL FOX 35) - See ya later alligator!  When this reptile decided to do a little "window shopping" outside the consignment antique mall Junque in the Trunk, in Flagler Beach, Florida, Denise Nichols-Gearhardt pulled out her phone to record the visitor.
"I called the non-emergency number for Flagler Beach, simply because we have other business in the mall, and I was worried someone would step outside and startle him," Denise told FOX 35.  "The alligator, seeing the reflection in the door of America's Donuts, tapped his nose against the door... we joked that he was trying to get a donut!"
Denise explained that there are retention ponds on either side of the building, and she believed the alligator was going from one to the other.
"They have used the parking lot before.  About a year ago, one crossed through the lot, but this guy wanted to use the sidewalk," she added. "I am a native Floridian, and am not spooked by them, but I do know not to startle them and to get out of their way!"
Flagler Beach police officers arrived and kept people at a safe distance while the alligator continued on its trek.