Alexis Sharkey's death ruled a homicide by strangulation
HOUSTON - The death of Alexis Sharkey, 26, was ruled a homicide due to strangulation by the Harris County Institute of Forensic Sciences on Tuesday, Jan. 20.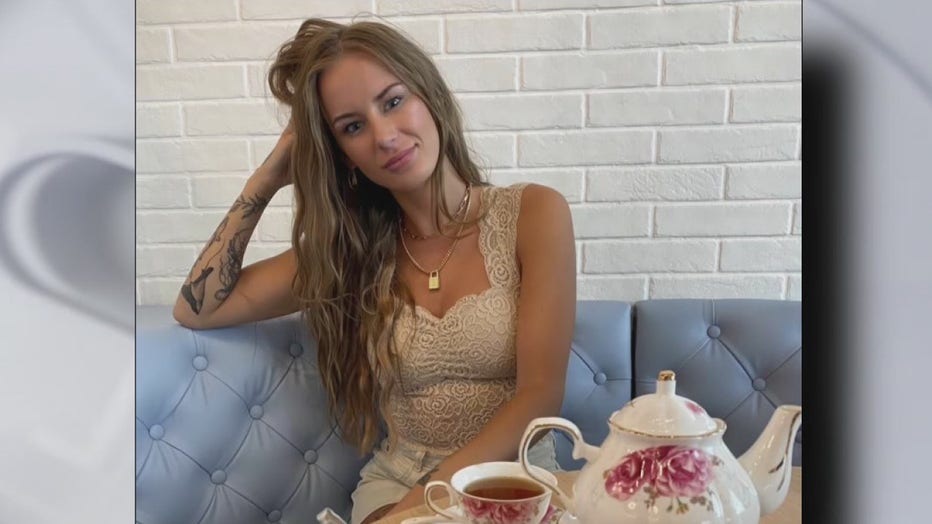 The naked body of Sharkey was found in the ditch of a sparsely populated road off I-10 in west Houston. 
RELATED: Mother of Alexis Sharkey describes fight to get custody of the Instagram influencer's body
Sharkey's close friend Chelsea Turnbow told FOX 26 about the moment she learned something was wrong.
"Tom, which is her husband, texted my boyfriend," said Turnbow. "11 p.m. is when my boyfriend John called Tom and said, What's going on, Tom? And he said, 'Me and Lex got into an argument, and she left. I don't know where she went. Can you just please let me know if you know anything.'"
RELATED: Surveillance video could give clues on how influencer's body ended up in Houston ditch
Hours later at about 8:30 a.m. Saturday a body was found four minutes from Sharkey's apartment.
Sharkey's close friends Ally Cale, Courtney Ehninger, and Devin Stiehler say the news about how their friend died does not come as a shock to them and spoke about their marriage. 

"From what we know about their relationship, we are not surprised that it came back as strangulation," said Cale. "That was what we were thinking from the very beginning."

They tell FOX 26, Sharkey started to break down and reveal more about her relationship.

"The red flags started appearing again and she started opening up about the physical abuse," said  Ehninger. 

FOX 26 asked if they knew of anyone that may have been in Alexis' life that would do her any harm. 
They said no, she was specifically very picky with who she chose to surround herself with.

Cale tells me she speaks to Alexis' mother often. 

We did reach out to Sharkey's husband for comment, but we didn't hear back.

He has not been named a person of interest.

Houston police have not released any names or suspects in connection to her death.