Search for missing twins out of Galveston continues a day later
GALVESTON, Texas - Twin brothers are still missing in Galveston after their parents say the 13-year-olds disappeared in the water Sunday.
BACKGROUND: Missing twin boys last seen in water near Pleasure Pier in Galveston
The family had gone to Galveston from Houston early Sunday and was enjoying the beach but around 4:30 p.m. the parents tell investigators their twin 13-year-old boys, Josue and Jefferson were playing in the water one minute, and the next they were gone. 
We're told the twins did not know how to swim.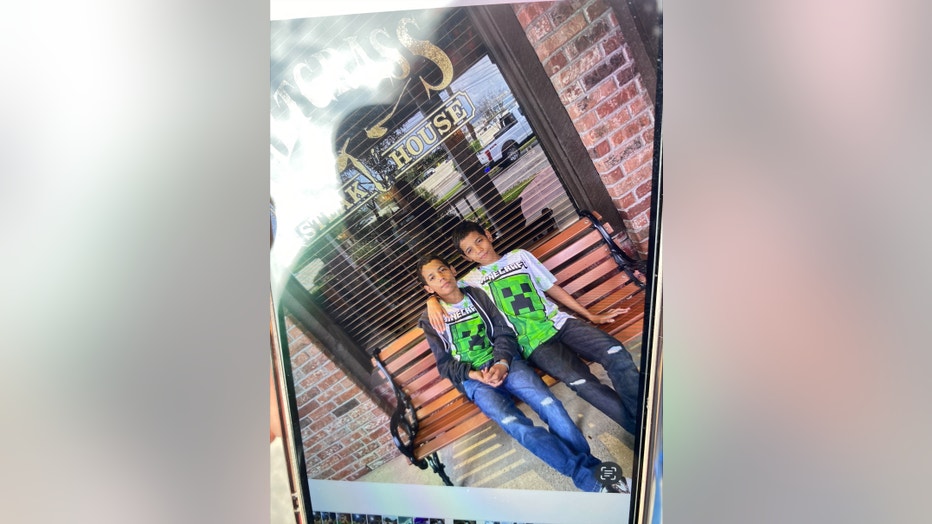 Jefferson and Josue, 13-year-old twins missing (Photo shared with permission) 
"Nobody confirms seeing them go underwater," explains  Lt. Austin Kirwin with Galveston Beach Patrol. "So essentially what happened is they were out in the water, the parents briefly lost sight of them, and they looked back up into that area, and they did not see them any longer." 
Just as fun as water can be, it can be equally dangerous. 
"You never know what the beach can do. It's not a pool. It's not safe water, even if it looks like it is. So always swim with a buddy and know how to swim," Lt. Kirwin adds.
According to Galveston Beach Patrol, the brothers were last seen in the water about chest deep. 
"Maybe 20 yards from shore, and they were around 20 yards just west of the no swimming area here on Pleasure Pier," Kirwin explains. 
The Galveston County Community Emergency Response Team, Beach Patrol, the U.S. Coast Guard, and volunteers have been out searching for the twins since 5:30 Sunday night, and still no sign of them.
"The real limiting factor for us right now is this fog rolling in. That's going to inhibit us from being able to search as well as we want to.  Also, the water is still relatively cold. It's about 67° this morning, so without a wetsuit, the length of time you can be in that water is diminished," adds
Lt. Kirwin also says it's always dangerous to swim too close to any structures or formations that run perpendicular to shore such as jetties and the Pleasure Pier because of strong lateral currents that create rip currents.
"In the event that you do get caught in a rip current, the key point is, do not panic," he explains. "If you just relax and try to keep your calm the current will eventually bring you back to shore. The main killer in drownings is that panic mode." 
"If you are a good swimmer, and you do get caught in a rip current, you just need to swim parallel to shore, which will get you out of that rip current," Lt. Kirwin concluded.
Seasonal lifeguards will be stationed in towers at the beach in Galveston beginning Saturday, March 11, and throughout the summer.
Lt. Kirwin says always swim or play in the water near a lifeguard and wear a life vest if you don't know how to swim.