5 men break into home, set it on fire, post video to social media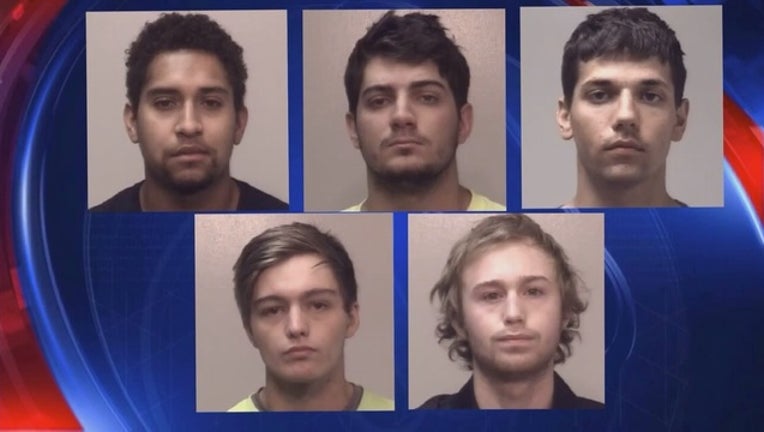 article
COWETA COUNTY, Ga. - A Coweta County Grand Jury indicted five young men on charges that they set fire to a house and posted the videos to social media.
The July indictment charged 20-year-old Brandon Andrew Nino, 18-year old Bryan Thomas Libourel, 20-year-old Collin Landon Gwinn, 20-year old Stone Lloyd Matheson, and 19-year-old Lanier Daniel Brooking with arson, arson of lands and criminal damage to property.
The indictment states the five individuals intentionally set fire to the home of Gene Lavine on McIntosh Trail in April.
They allegedly recorded the crime and then shared it on social media.
The fire posed such a danger that forestry service personnel had to set up fire breaks to protect nearby homes.
Authorities said it was a big house. Vacant, but big. Investigators said it was about 4,400-square feet and there is very little left after this devastating fire.
Crime scene photos showed the destroyed home. The fire was so intense that there was a real concern for neighboring property.
The fire happened back in April, but investigators got a break when they learned videos of the suspects allegedly setting the fires had been posted to social media.
Coweta County deputies arrested the five in May.
According to the indictment, the damage totaled more than $500,000.