2 women hospitalized in critical condition after crash in NW Harris County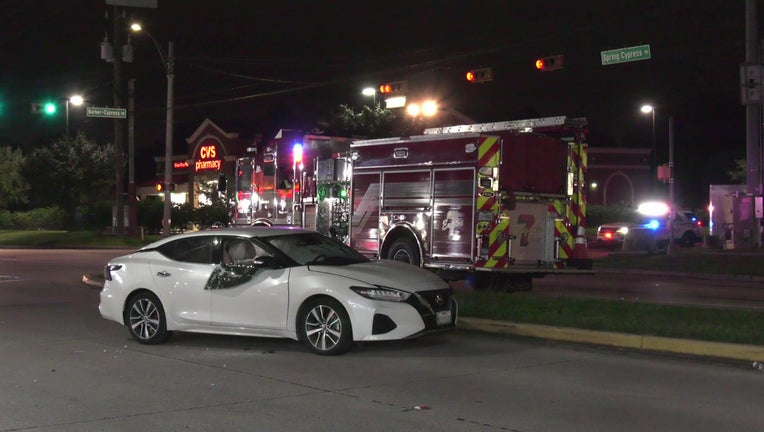 Two women were taken to the hospital in critical condition after a two-vehicle crash in northwest Harris County.
The crash occurred just before 8 p.m. Thursday at the intersection of Spring Cypress Road and Barker Cypress Road.
SIGN UP FOR FOX 26 HOUSTON EMAIL ALERTS
According to the sheriff's office, one woman was driving a white Nissan Maxima westbound on Spring Cypress, and the other woman was driving a red Saturn Vue northbound onto Barker Cypress.
The sheriff's office says the Nissan ran a red light at the intersection and was T-boned by the other vehicle.
Authorities say both women were taken to the hospital by ambulance in critical condition.
The HCSO Vehicular Crimes Division continues to investigate the crash.