18-wheeler, multiple vehicles involved in crash in NE Harris County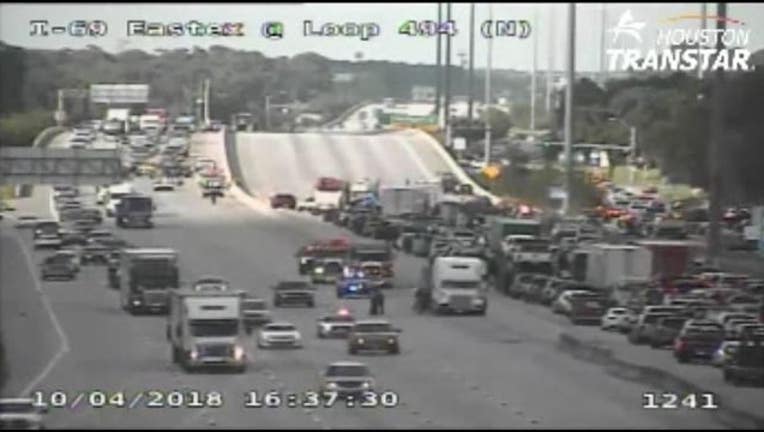 article
Authorities say an 18-wheeler and six vehicles have been involved in a crash in northeast Harris County. Some injuries have been reported.
Emergency crews are on the scene on the Eastex Freeway just south of North Park. All northbound mainlines of traffic were shut down but have now reopened.
The 18-wheeler also lost a load of lumber.
App users can click here for stream.