13 accused child predators arrested in Tarrant County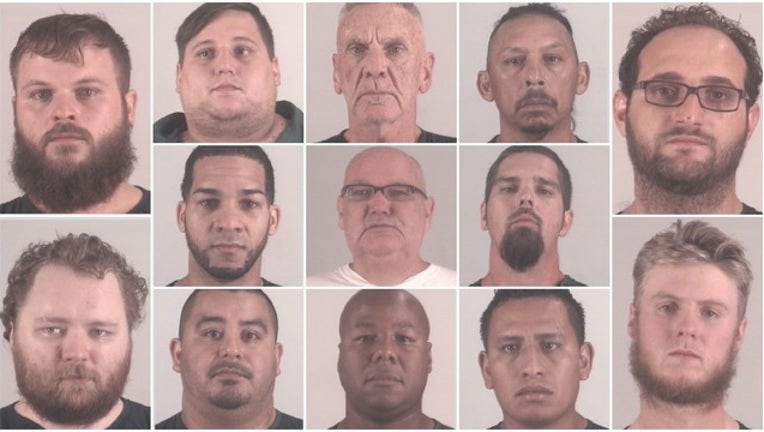 article
FORT WORTH, Texas - Thirteen men in Tarrant County are accused of soliciting minors online.
The men were arrested last week in a multi-agency operation led by the Tarrant County Sheriff's Office.
They include: Ronald Leroy Moore, Cole Russell Maxfield, Eliecer Aguayo Salgado, Christopher Eric Dawson, Earnest Lee Maxwell, David Oliver Cayton, Taylor Alden Wobig, Troy Palmer Stallsworth, Bobby Ray Hendricks II, Bahaa Abi Hussein, Luis Miguel Hernandez, Antonio Zamora and Leonardo Lopez-Castillo.
Investigators said they each believed they were communicating online with a child under the age of 17. They used sexually explicit language and intended to meet children for sex.
"In Tarrant County, we have a zero tolerance for predators coming after our children. We will always be vigorously alert and watching for them," said Sheriff Bill Waybourn.
The sheriff's office said more arrests are coming.