1 dead, 2 injured in 3-vehicle crash on FM 1960 E in Atascocita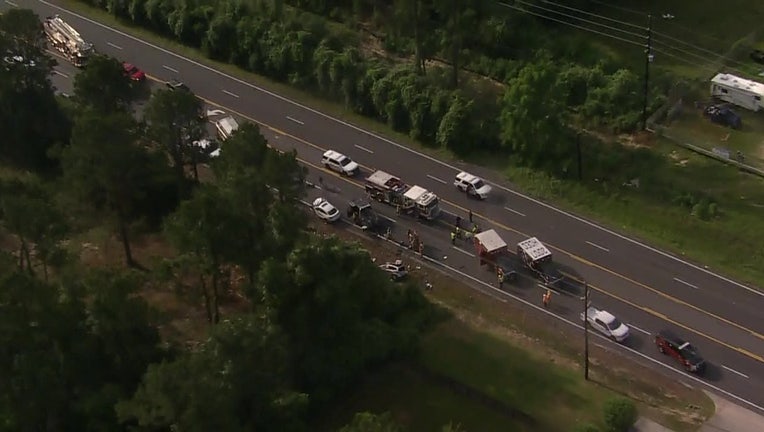 ATASCOCITA, Texas - A driver died and two other people were seriously injured in a crash on FM 1960 in Atascocita, authorities say.
The crash occurred Monday morning in the 3600 block of FM 1960 near Belleau Wood Drive.
LIVE MAP: TrafficMax 360 conditions
According to investigators, a Honda traveling eastbound was struck from behind by a Toyota, causing the Honda to go into a westbound lane where it was struck by a BMW.
The driver of the Honda, identified by the sheriff's office as Iris Velazquez, died at the scene.
The driver of the BMW and another person were taken to the hospital with serious injuries, the sheriff's office.
The Harris County Sheriff's Office Vehicular Crimes Division is still investigating the case.