Corgi puppy cannot deal with fall pumpkin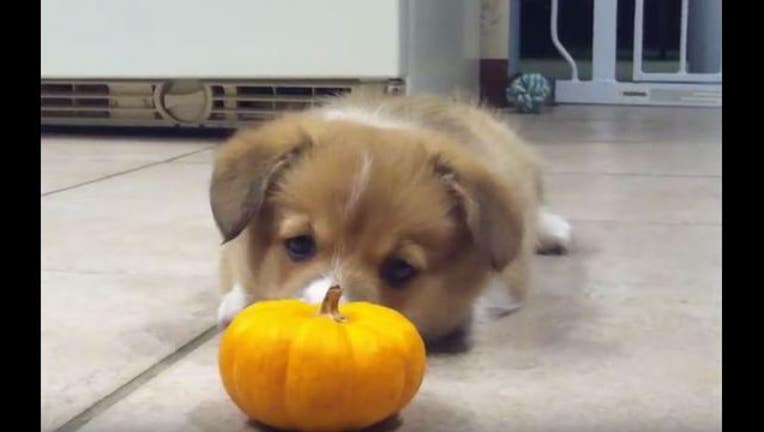 Fall is the time for all things pumpkin--pumpkin lattes, pumpkin pie, pumpkin bread, pumpkin cupcakes--you get the idea.
A corgi puppy is against the whole idea, and it's too cute.
When confronted by its pumpkin nemesis, he has not other choice than try to play with it.
The video will leave you tickled.