Houston weather: Strong storms today; latest watches and warnings
HOUSTON - Widespread showers and storms are expected throughout Southeast Texas on Tuesday as a low pressure system and cold front move through the area.
Some storms may become strong to severe, with the most intense storms closer to the coast.
Current watches & warnings for Houston, Southeast Texas
An aerial flood advisory has been issued for Galveston, Harris, Chambers, Brazoria and Liberty counties until 6 p.m.
A severe thunderstorm warning has been issued for Galveston, Chambers and Liberty counties until 4 p.m.
A flash flood warning has been issued for Austin, Fort Bend, Waller and Wharton counties until 4 p.m.
Watches and warnings are very likely on Tuesday, so remember that a watch means that severe storms are possible, but a warning means that one is happening and is issued for a smaller, very specific area.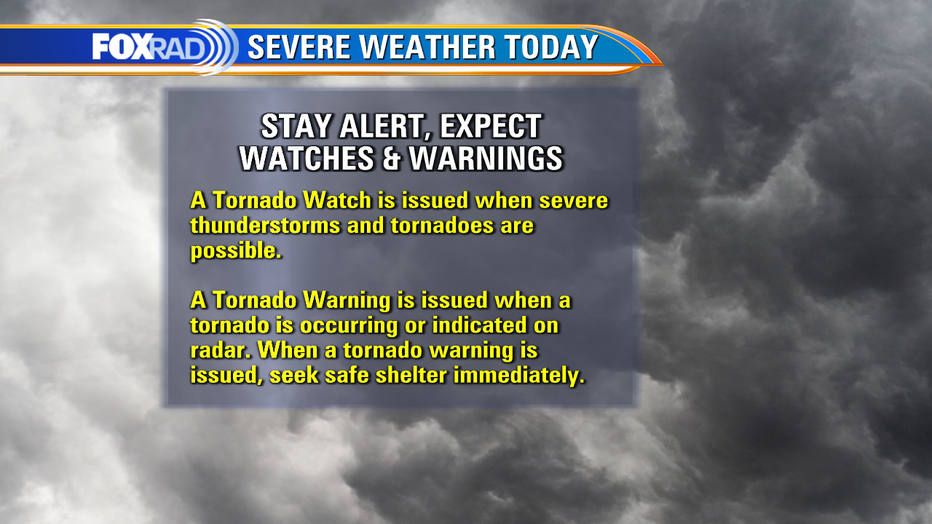 Forecast for Houston, Southeast Texas on Tuesday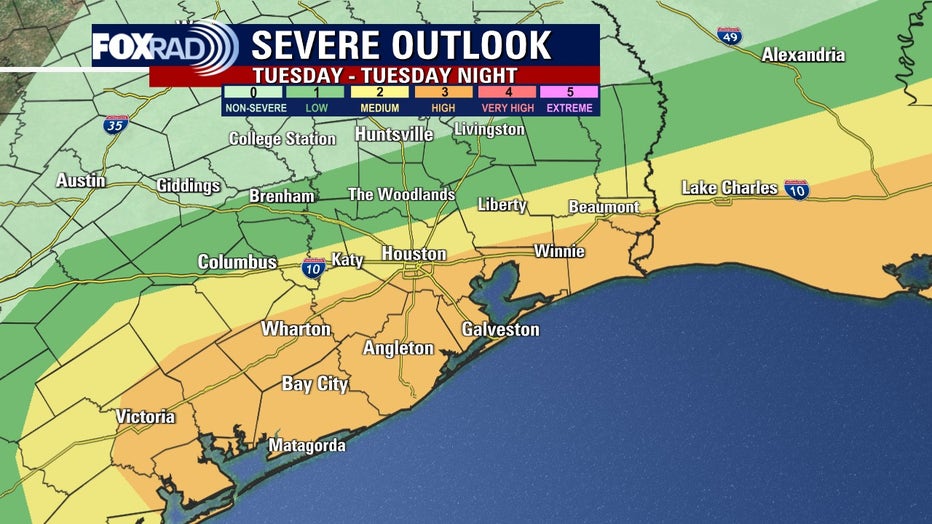 Heavy rain, high winds and even tornadoes are possible today through about 5 p.m. Expect rain anytime during the day but the heaviest downpours and stronger storms will be from 10 a.m. to 5 p.m.
Plan for a long afternoon commute and check conditions before getting on the roadways.  With several inches of rain possible by early this afternoon, some street flooding will be possible. 
The primary threat from the possible severe storms will be damaging winds with gusts from 30 miles per hour to 50 miles per hour. Hail could also be a concern in some places. An isolated tornado cannot be ruled out closer to the coast.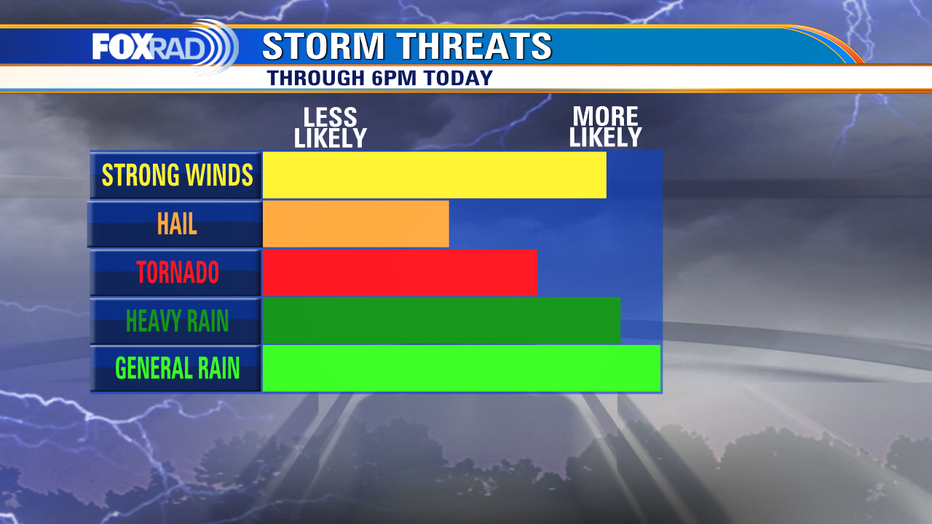 Look for several rounds of showers and storms producing widespread rain across the Houston area. On average, most folks will see one to three inches of rain. Isolated areas will see four to six inches of rain, causing some low-lying areas and some roadways to experience short-term flooding.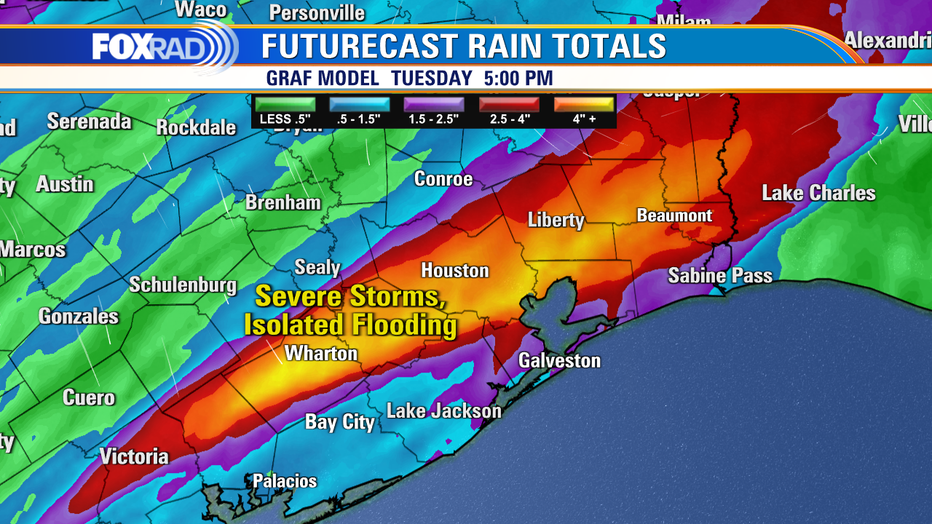 As the sun starts to set, the front will begin pushing all the rain off to the east. Dry north winds push cooler air in during the overnight. Wednesday morning will be chilly and dry with temperatures around 40 degrees.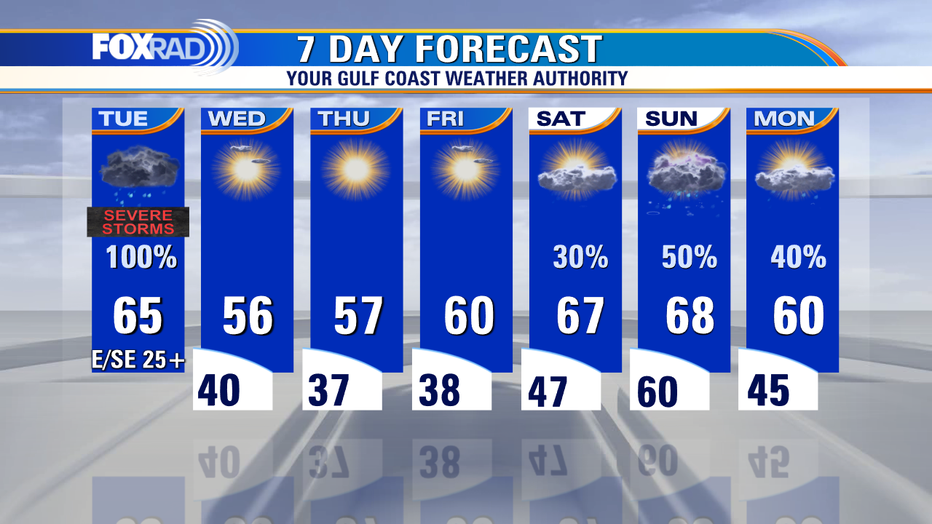 The FOX 26 Weather Team is closely monitoring developments. They will continue to keep you up-to-date online, on-air, and on social media.
You can also stay up-to-date 24 hours a day by downloading the free FOX 26 weather app. You'll receive weather alerts for your location, along with video weather updates.