UH moves up to 19th in latest playoff rankings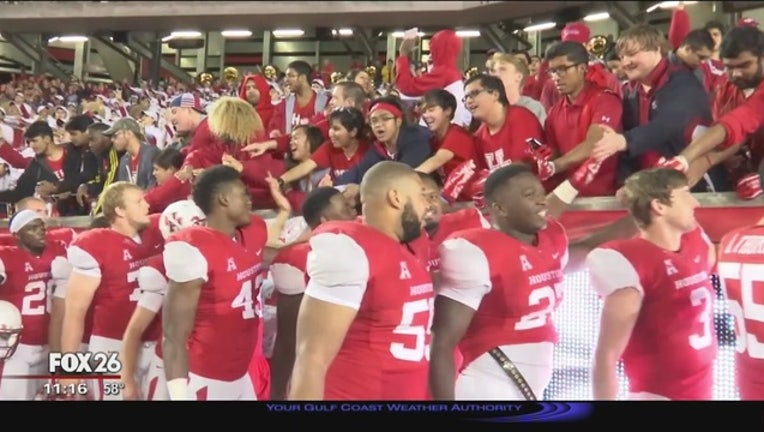 HOUSTON (FOX 26) - The University of Houston has moved up to 19th in the latest rankings set by the College Football Playoff Committee.
The Cougars were 24th last week when they defeated 21st-ranked Memphis last Saturday 35-34, a game where UH came back from a 34-14 second-half deficit.
Houston is a perfect 10-0 so far this season. They next go on the road to face UConn on Saturday afternoon.