Tom Herman says he has agreement in principle with UH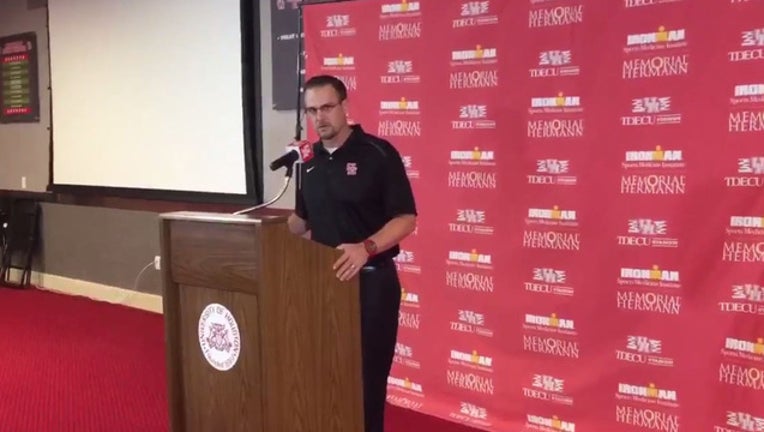 HOUSTON - University of Houston head football coach Tom Herman told the media at his weekly news conference on Monday that he has "agreed in principle" on a new contract with the school.
UH is moving at speed to wrap up Herman who has been considered the target of a number of schools looking for a head coach.
The University of Houston Board of Regents recently approved raising Herman's annual base salary from $1.35 million to $3 million.
"We've agreed in principle, I think is probably the best way to put it," Herman said. "We're working out the details of the contract. We are moving in the right direction. We have agreed in principle on the generalities."
The two sides have not executed the contract, and Herman pointed out there is a lot of work to be done before that happens.
"I'm here right now," Herman said. "These things take twists and turns along the way, as they sometimes do, but I don't anticipate that happening."
Herman is on the same page with Hunter Yurachek, UH's vice president for intercollegiate athletics.
"I would concur with Coach Tom Herman's initial comments that we are well down the road to having an agreement with him to continue to be our head football coach," Yurachek said. "What I've asked Coach Herman to do this week is to focus on preparing our team to win an American Athletic Conference championship and to allow his agent Trace Armstrong and myself to work through the details.
"We do not have anything signed. We are not to the finish line yet, but we are well on our way, down the right path, to retaining Coach Herman as our head football coach.," Yurachek said.